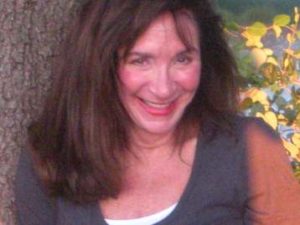 A man sent me an email full of vile words when I rejected his advances to me. I reported the abusive email to FB and, of course, they did nothing. I blocked the man.
I also contacted the local authorities and sent them a copy of the email thread. I then posted the email thread on my FB page to warn and alert others to this man's behavior.
The post got over 50 responses and all agreed that the man is nuts and dangerous for what he wrote to me.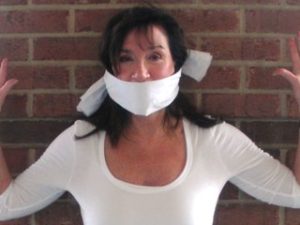 Then a few days later, FB bans me for 30 days for the post.  FB is continually standing with abusers, terrorists, etc. and they ban conservatives for nothing, while allowing liberals/progressives/Muslims and others to spew all sorts of evil.
I have tried to contact FB repeatedly and they do not respond.
When you report abuse, they do not respond orthen haven't to me and I have heard other people saying the same things about FB. But they will ban a Conservative for doing nothing.
Here is the thread:
"I am posting an message thread from a classic abusive man..

 
I post pics for fun and there is never any real nudity.. I post pics of me having wine with dinner.. I have a wine business.. that does not mean that I drink all that much.. I have very high morals and standards and this is what I get from a man on FB who comes onto me and I rebuke him…
Chuck Sheehan
any friend of ARCHIE's is a friend of mine —— not to mention I think you are GORGEOUS!!!!!! Be my VALENTINE Ayn —-xoxoxoxoxoxo
Chuck Sheehan
Hi there GORGEOUS WOMAN!!!! xoxoxoxo
Today
Chuck Sheehan
3:14am
Chuck Sheehan
that pic of you on stairs in just the shirt—showing that pretty sexy bra and almost your tight little muff——– you are quite the naughty TEASE —and I love it !!!! You live in Texas ??? For some reason I thought you lived near me here in Juno Beach, Florida ????????
Today
Ayn Dillard
11:41am
Ayn Dillard
Thank you but I do not like the familiar verbiage you are using.. you can't see a thing ..
Chuck Sheehan
12:06pm
Chuck Sheehan
that's typical! I love how you post many pictures where you are showing yourself like a cheap whore slut yourself—and then if a male makes a comment agreeing with what you did YOURSELF —you go all fucking BIPOLAR passive-agressive and say idiot shit like this: "I don't like your verbiage"—!!! What a typical spoiled asshole little arrogant CUNT you really are!!! No wonder you are miserable and cannot stay in a healthy fucking ralationship and are alone!!! You're mentally SICK cunt. But again—-it's all my "fault" after YOU yourself post many many suggestive and horny pictures of you looking like a fucking WHORE —-and making tons of posts suggesting the same including that website–"EXPLODING WOMEN"!! WHAT A TYPICAL STUPID FUCKING HYPOCRITICAL CUNT!!!!!!
YOU ARE REALLY A SICK FUCK IN YOUR HEAD—YOU know ????? gO GET SOME CLINICAL help. YOU ARE A PSYCHOPATHIC BORDERLINE PERSONALITY. AND I SAY THIAT BEING A LICENSED CLINICIAN, GO GET SOME HELP.
AND I HAVE ALSO SEEN THAT YOU ARE A CHRONIC ALCOHOLIC—–AND I SUSPECT YOU ALLREADY KNOW THAT AS WELL!!!!
A CHEAP WHORE ALCOHOLIC BORDERLINE PERSONALITY. NICE!!!! BYE BYE NOW!!!!! HAVE A MISERABLE LIFE—IM SURE YOU WILL—AS LIKE ALL BORDERLINES—YOU WILL JUST GET ANGRY AT SEEING THIS AND BLAME "ME"–NEVER LOOKING AT YOURSELF AND HOW MENTALLY SICK YOU ACTUALLY ARE."
This man is still harassing me… I blocked him and he must've opened another profile on FB…  and FB does nothing…
Facebook
Chuck Sheehan commented on your photo.

I SEE YOU'VE BEEN BANNED FROM FACEBOOK THERE LITTLE AYN!!!!!
 I think FB should be banned from the Internet and prosecuted for aiding and abetting harm to others while censoring the good and those trying to protect themselves and who expose the abuse and abusers.
FB continually censors Conservatives to promote their liberal/progressive agenda.
Look to the left and click to follow…