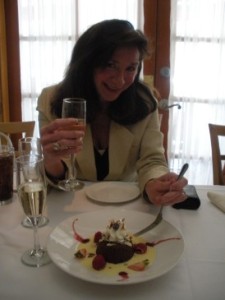 Me?… Well, when I have an iced, 'glazed' donut, or sweet roll craving which is rare, but when it does occur, it can be quite intense….

I will lick, or bite the glazed icing off  munching just the crusty cake part that is closest to the icing then toss the rest away…
There is something about the fried taste with the sweet sugary glaze that just calls my name about once a year…
And when it does,
I do it over and over again… eat and lick, eat and lick… doing this 'satisfies' me without all that dough stuff filling me up …
Donut holes are my best choice, less
dough, don't you know…
So, what is it that you do? It doesn't have to be about food…. just about 'whatever', or anything…
We all have strange, 'weird' even a bit 'crazy' little things that we do. That well, 'maybe', we don't really want others to be 'privy' too… and we 'certainly' do them in private…
I certainly wouldn't do this lick, munch and throw away donut thingy in front of anyone….
Soooo what's yours? We won't tell anyone. Really, we won't!!!
And don't tell anyone about my donut glazed icing fetish… Ok? Okay!!!
So tell us … Tell! Tell! Tell!… and you don't have to use your 'real' name…

Look to the left and click to follow,..