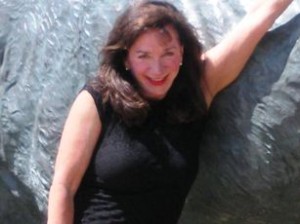 Evil is plotting, manipulating, figuring out angles in order to exploit, shifty, sneaky, lying, deception, delusional, deflecting, blaming, changing stories, side-stepping, covering-up, insidious, false, foggy, changes forms, cunning, conning, spinning, corrupt, sordid, hiding, morphing, plots to get the upper-hand, to take, taking advantage of, enticing, creates confusion, tears down, draining, entraps, seduces, sucks energy, wears many masks, seeks to be in control…
Good is what it is, honest, there, responsible, truthful, straight forward, free, open, pure, always the same, lifts up, solid, consistant, present, sincere, secure, fair, on center, up-front, clear, giving, constant, freedom, choice, reality, reliable, real…
The words evil and lie can be interchanged easily just as good and truth are interchangable.
Evil can 'hide' mind the 'mask' of good for awhile. In fact, the most insidious of evil hides behind good, until it can strike. Behind the words of 'hope' and 'change' can be the most insidious of evil that ever existed. The words 'I love you' from a person of evil intent are used to entice, seduce and entrap. 'Hey little girl, come look at my puppy.', from the mouth of a sexual predator is an evil disaster.
The Islam way, 'Kiss your enemies' feet, until you can slit their throat.'
is a statement of the most insidious evil.
Evil's goal is to corrupt and collect as many souls as it can…
Evil's arrogance will even allow it to fall in on itself in destruction… as destruction is its goal.
Lies can 'appear' to be the truth in a specific frame of time and reference.
Good finds it more difficult, if not impossible, to hide in, or behind evil…for good to sink to the level of evil, in order, to match it in combat is more difficult then it is for evil to 'pretend' good, in order, to take down and to take over.
Ultimately, lies will be explosed. Truth is revealed. Evil is seen and good will prevail…
And that's what bothers evil the most…
https://blog.womenexplode.com/2011/05/26/descriptions-of-evil.aspx