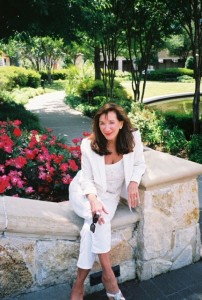 From my experiences, I ask why are Liberal/Progressive women so full of bitterness, hate, jealousy, and animosity..?
They may 'use' the word 'love' alot, but it doesn't seem that they even know what the word means. They call others names such as hater, racist, and sexist when they are usually the ones doing the hating. I have been called, fat, old, a skinny, white bitch, among other names, etc. by Liberal/Progressive women…
Liberal/Progressive women seem to not be able to stand a Conservative, attractive, physically, emotionally fit and morally sound woman. Why are Liberal/Progressive women so threatened by Conservative women?…
They go on the immediate attack as they do with Sarah Palin, Michelle Bachman, etc… It's even deemed okay for them to attack Palin's children, but if one word is said against Obama's children, they go wild. Not that I think we should be bad mouthing, or attacking anyone's children, or children in general… but there is such a double standard….
Why do you think Liberal/Progressive women are so unhappy, bitter and out to 'get' Conservative women? It's as if they can't stand these women, especially in the media…
Compare the look on Hillary Clinton's face to say Michelle Bachman's… compare the look on the news ladies on Fox compared to say Katie Couric… compare the Liberal/Progressive women in Obama's cabinet to Conservative women…need I say more…?!?
Why are Liberal women so threatened by Conservative class… I mean women?