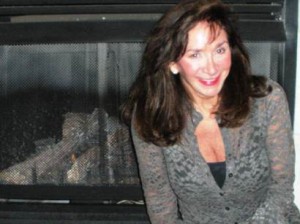 are the same side of the coin. Trying to put the feminine into a box, in order, that she be contained and controlled… is the need of weak, insecure, needy men and a weak, insecure society.
Respect, love, commitment and honor cannot and do not exist in this climate…

Nor do emotional fulfillment, contentment, security, or any kind of self-actualization in either the male or the female.
As both create a distancing of the female from the heart and emotions of the male and from herself.
Playboys go from woman to woman to 'avoid' an emotional connection… they may 'think' that they are so 'cool', but they are 'fearful' of anything real, so they 'use' a woman for what they 'think' they need, or can 'get', then off they go…. they objectify a woman. Sure, they may 'think' that they treat a woman 'nice' … but if they can't go to the level of emotions, they are 'using' her and actually denying themselves true fulfillment…
This is what any man is doing that objectifies a woman… for her beauty, her sexuality or just the pride of having her on his arm, if that is what it is really all about, in that, he 'thinks' having her 'makes' him 'appear', or temporarily 'feel' like a 'man'… HA!
Ogling a woman in a nude photo is just a objectifying as forcing her to cover-up every aspect of her identity and physicality.
Islam both objectifies and oppresses women. The males have been taught that a woman is their property and if she doesn't do as he wishes, that he can beat, stone, maim and even kill her. This is vile beyond belief… as the feminine is the keeper of the heart of any society.
Imagine how loveless these arranged marriages are and what the children observe…
The man has no comfort and neither does the woman. Forcing a woman to submit to you… will not bring about love or contentment… Imagine the sexual horrors and abuse that are inflicted. Children living in and observing this will grow up full of hate and frustration… as we see in all Muslim countries….no wonder they hate, kill and commit terror. It's taught in the home. A male observing what is done to Muslim women hasn't a chance of knowing a fulfilling love… you might say that love in this kind of a society is destroyed at birth.
In todays, 'progressive' Iran, they don't stone anymore (well, maybe, only in the small villages and maybe just a little bit). They are now more humane and only hang women.  If you are a 'misbehaved' woman, please be prepared to be hung. Islamic Republic of Iran, the regime which Barack Hussein Obama and Liberal Democrats want to negotiate with. I wonder what will they negotiate about? Which of the US cities Ahmadinejad must avoid to nuke and which women, the Islamic judicial system should avoid to hang? Liberalism is Islamism's best friend. US Democratic Party is Islamists' party of choice.
In this environment, the male never gets the full comfort of the woman nor the woman the man… love does not exist in fear and without respect… it's impossible. Also the mutilation of a woman's genitalia is to make sure that she does not enjoy sex… just how sick is this… What sick male would want to have sex with a woman who doesn't enjoy it? A rapist, a sadistic, evil, sick and twisted one… and Islam creates and promotes this kind of a man…
According to figures in an Oxfam report in October, 87 percent of Afghan women report having experienced physical, sexual, or psychological violence or forced marriage.
Of course, there is abuse in some relationships in all countries, but a woman has a right to protect herself.. In Islam, she does not… it's Sharia Law….and they are wanting to implement this in America.. and this is everything American women are not.
In my opinion, any American woman who marries into this practice is asking for a living hell.
When the male respects, honors, and nurtures the female, he creates a place for the female/male balance to occur and this is the only way to create a healthy world of peace, contentment and love.

Objectify and oppress the feminine out of the fear of their desire for her, makes and creates men who are cold, evil, heartless, needy, self-gratifying, immoral, hate-filled, rapid savages. Instead of men who learn how to submit to love, emotions and caring…
which ultimately makes them stronger…
They can drive around in a flashy sports car, or hang out in bars, 'thinking', they are so cool… or they can walk the desert with a sword, but they are the same desperate animals… lowly, un-evolved needy babies.
Have you ever wondered who stones women in the Muslim world?
Have you ever wondered what type of people are capable of this action?
Have you ever wondered what type of mindset would do such despicable acts?
Well, here are your answers! The men in the photo on the right… don't you want to just give them hugs? HA!… Can you even imagine being forced to have sex with one of these angry animals?!
Wise men know that a woman's love and her heart are what give him the ultimate strength….so they treasure the feminine and treat her with respect for the wisdom of her heart and the refinement in her being. So, to either toy with her emotions, in order, to enter her body, or to rape and kill her destroying her emotions and her body are similar in intent…  Think about it long and hard…
Women who allow men to objectify and abuse them are fools….
The balance of the male/female is the yin/yang that creates this world… the feminine gives birth to life.. all men pass though a woman's body… the utmost respect and honor should be given to her…