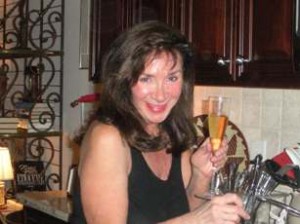 While cooking dinner for a man that I had gone out with a few times, but had known for years, I  called and asked that on his way over, he pick up a can of small black 'pitted' olives…
What he got was a jar of Greek olives…
"These are not what I asked for."
He cons. "But see, they're black."
"These are Greek olives and I am making an Italian dinner…remember, I said Italian?"
He inquires, "What does 'pitted' mean anyway?", with a blank look on his face.
Exasperated… "Without pits." Thinking this man is educated, not some backroad hillbilly, or is he? "Like what you have on a pizza, you know, black olives?"


He gets his usual pouty look on his face, plops down on the sofa and stares blankly at the TV.
I continue preparing dinner, as I state… "Okay, I'll run out and get a can of black olives." The store is minutes from my house… to which he replies. "Why do you even want some?"
Of course, I am thinking, 'Whoa, I ask for something. He brings me something entirely different then asks why I want what I want.'
I guess, he senses my displeasure. He motions me over and informs through pouting and tension. "I am not good at picking up things at the store. I dated a woman that was always sending me to the store when she was cooking and I could never please her, or get the right thing and she would get really angry. So how about in 'our relationship', if you don't ask me to pick things up for 'you'? You went to the store today, right, so why didn't 'you' get the olives?"
Anger wells up, as I think to myself, we are not in a relationship, Bubba. I reply. "Why couldn't you pick up what she asked for? What is wrong with you? Someone asks you to get something and you get it. I mean, big deal! People do this all the time. And yes, I went to the store, but I forgot the black olives. So what?! And what does, what another woman did, have to do with me? The store is two minutes away. Would you please exchange the Greek olives for what I asked for… a can of small, pitted, black olives…it's an ordinary thing…
"I couldn't find them. What I got is all I could find."
He goes back to staring blankly at the TV.
I continue, "I am making the effort to make dinner and you can't even pick up a can of black olives? What really is wrong with you?"
As I recall, most men and dinner guests usually have brought wine and flowers when I cook for them and are appreciative.
His reply with a shrug. "Cooking is no big deal."
My mind flashes to all the great meals that I cooked for this Bluto over the years, and how he stuffed his face on my cooking. Then my mind flashes to earlier today and my shopping several places for just the right ingredients…then the chopping and preparing. I say, "Cooking is no big deal? Really? So then, how about you leaving."
I kick him out of my house… as he stutters "But, but…duh…I was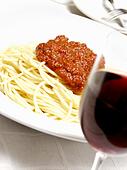 just…"
I was so happy to see him go. Then I run out and pick up a can of pitted, black olives… took about 10 minutes. And later, I enjoy eating the 'no big deal' delicious spaghetti sauce over spinach pasta accompanied by red wine… all by my happy self.
I have known this man for years, we 'were' friends, but always after a few 'pleasant' dates, he tries to push into my life, while criticizing, degrading and whining. I think, I mostly felt sorry for him.
Something as simple as this 'black olive situation'  is indicative of a person's character and tells you much about someone…
So, what does it say about this man?
(Clues, he has never been married. He is lazy. He doesn't like, or respect women, while wanting one so badly. He wants one to wait on him and care for him, like a mother would, while he puts her down. So, I am busy cooking, while his butt sits on my sofa staring at the TV and he tells me that what I am doing is no big deal.)  
Okay, I don't want to hear that this is no big deal from some of you men … because it is! His actions, disrespect and general disrgard for a woman is legend with this type of a 'clueless' man. Men that do not know how to interact with a woman in a respectful, caring and honorable way and when they can't, and when she calls him on it, they either put her down, or say that what she wants, or does is no big deal…
What would you have done in a similar situation and, of course, I want to hear from both men and women…
Because, I asked for black olives, but what I got was insulted…