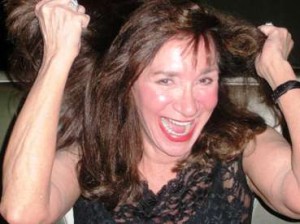 like they did the last one?  Influence, agenda. corruption resulting in damage… the media has gotten way too influential and opinionated.  Instead, of informative and factual, they are promoters of agenda and propaganda…. some have become an arm of the government…
an arm of the Obama/dem/lib/progressive/communist regime…

When listening to any of them, be very aware of why they are presenting what they are and what it does for them. Is it true, or slanted? Who owns them? Who advertises on their networks? Example: GE owns NBC and GE is in bed with Obama. So, of course, everything on NBC will be pro-Obama, pro-progressive . What does Soros own? His agenda is progressive/communism. NWO under rule of the UN with the global elites enslaving the masses. 
In the media, anyone can be made to look good and anyone can be made to look bad. Almost any idea can be made to look good and almost any idea can be made to look bad. Some may wrap it up as being 'fair and balanced', but this may only serve as a tool to disarm and to sway… to make you 'think' that what they present and they way they present it, has no agenda.
'Make you think their way' is the goal of the media these days
.They don't present information as it really is, or the facts, they only present what, and how they want the public to 'think' and 'perceive'.
Take Michelle Obama, for example, 'they tried' to promote her as a woman of style, class and grace, even comparing her to Jackie Kennedy, when Michelle Obama and Jackie Kennedy are opposites. Michelle Obama is a big-boned, classless, style-less black woman, not a refined, stylish, of French lineage debutante with impeccable manners and taste.  The media assisted in making Michelle
Obama a laughing stock. Why would they even want to compare her to someone so opposite of her? Why would they want a black woman to be compared to a white woman? For the agenda of selling the package of someone who is nothing as they try to appear to be. All done for distraction and deflection…
But some clueless people, those with no brains, eyes to see, or ability to discern 'bought' this comparison as accurate.
Some fools believe whatever the media vomits forth. 
Michelle Obama is unattractive, radical and extreme…and comparing her to refinement does not change what she is and never will.

The media and those behind it are counting on the masses having no brains, no ability to think, and certainly no ability to discern lies and propaganda from what is true, accurate and reality. Anyone who can be brainwashed into thinking that there are any similarities between Michelle and Jackie will believe anything…
Dictators reward 'their media' in either money, or favors, in order, that they brainwash the masses. This is one of the first objectives of a dictatorship. They have the media tell the people what and how to think.  Many of the 'media propaganda polls' are lies also, as they try to make the masses' think' that a certain candidate is popular, that the 'many' are thinking one way. So, in order, to be 'with it', others should fall into line with the group. It's a total con.
So, are we going to let the media choose our next president like was done with Obama? Obama is nothing, but a media creation and agenda-filled media propaganda put him where he is.

Had the truth about Obama been presented accurately, he never would be President. So, the lying media is responsible and complicit for this disastrous presidency…

It's time to make the media less important, even irrelevant, in the election of our President because they are in it for their agenda not for the American people.
See and hear behind what the media presents. Why are they covering up what they do, and why are they promoting what they are? Unless, you are and want to be a brain dead media drone led around like some brainless slave.
This current election is going to get rough. But as this election gear-up continues, the liberal, lying, progressive media is going to get desperate and will try to vilify and spread untruths about any and all Conservatives, Republicans, and the Tea Party, while they promote their progressive, socialist, communist lying imbecile puppets, Clinton, Biden, Sanders, Warren…
Progressive equals communism.. 
We need to demand that the progressive liberal media stop their propaganda and vilifying of those that don't fit their agenda, or just don't watch them. We can force them to be truthful and responsible in their reporting and stories.
We are in control of whether we listen or watch. They are not in control of us…unless, we allow them to be…