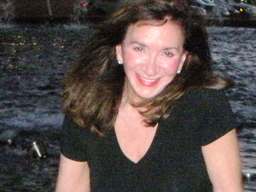 I have been noticing even more lately than ever before the level of anxiety and mental illness in people. It might be that some are addicted to drugs or alcohol and this is why they behave off balance – I don't know? But so many appear and act depressed – bipolar – anxiety ridden – narcissistic – lost – hateful – like they don't give a da-m about themselves or anyone else.
Some have been  diagnosed with ADHD and ADD –  children and adults – lots of hyperactivity – little to no attention span – little to no ability to focus – attachment disorders and avoidant personality traits. All this was not occurring often when I was growing up or in earlier times.  Depression – it seems to be everywhere.  Continual ads about what drug to take if you are depressed, even as they admit the drugs, they are promoting may not work and may even make a person more depressed even suicidal. Perhaps, too many are taking too many drugs of all sorts in the first place! How can bodies process all the junk that some are putting into theirs? It's certainly not natural to the body,  just as too much alcohol – recreational drugs and other addictions are not natural to be ingested into our bodies or partaken in. Our bodies are natural miracles – perfectly engineered working machines created and orchestrated by God.
Is it because of the nutritionally lacking food with all the chemical additives nowadays? Is it the chemicals in the air? Of course, many who over-indulge in alcohol and who do drugs are trying to self- medicate to alleviate their pain, anxiety, depression, etc.
Is it that many families today do not have a mother and father – so our youth have little grounding? Children have a need to enter this world and to grow up in a place of dependability and safety – this way they can grow and mature mentally, emotionally and physically easily and more naturally. Is it that parents are trying to be 'friends' with their children instead of authority figures who guide and set boundaries? Many people who should never have children are having them at rapid rate. They seem to think their children will make them feel loved and successful – give them an identity, when it's they who should be caring for their children – it's all gotten turned around in distortion.
It appears so many people – adults and otherwise are stuck somewhere between toddler and teenager… ME ME ME – I want –  I want – I want. I am rebelling – rebelling – rebelling! Where can I find my next high – my stimulus – my rush – my excitement?
Where  has maturity, responsibility, respect, honor, respect for self – respect for others, manners, morals, kindness, thoughtfulness, intelligence, common sense –  gone? It's not being displayed by more and more adults. Therefore children are mirroring many things negative to self and others with little to no awareness or ability of the positive and good. Some children these days appear not to know or understand right living. 
Is is technology? Everything is faster and faster and that everything is expected to happen quickly – happen NOW – or much frustration occurs. It is the messages in the media and in the entertainment field of perversion,  some people who don't even know what gender they are, some who are even marrying their animals or a tree in some forest? So many seem to be pushing the envelope to a kind of bizarre distortion even into insanity – where there is no truth, peace, honor, integrity, morality, grounding or belief in the honoring of God.
So many seem to be searching – searching – searching for what?  And trying to escape – escape what? Anywhere you go – there you will still be. Money – things – notoriety – celebrity – searching for something outside themselves to help them feel 'better' or 'okay' – as if they belong to something – even if it's something bizarre, perverted, and inane. Such as a herd of woman wearing vagina costumes – that they think will make them  feel better or even just 'okay' as they attach to this goofy group of nothingness.
People who are hurting  and lost inside are the ones who do the most hurt and harm to others and damage and evil in our world.  They try to attach to anyone and anything to find some kind of meaning in their life. They try to harm even destroy others because of their internal pain – searching for continual stimulation, a place to suck off of, something to heighten their feelings or to numb them.
There also seems to be also a new level of ignorance – actually stupidity – little to no common sense – many brain-dead people – who do not listen or think, but instead are spinning in their brain about what they will say next – how they will try and top someone else – even if they are lying about what they are saying or bragging about. It's all about me – me – me – no matter how distorted. While they 'pretend' to care about others – the world – animals – the earth – people in other countries somewhere across the world. When they are lost, searching, empty in their soul and living a life of distortion, denial and addictions. Some appear to be locked into a brain cloud of fogginess.
Peace and happiness begin and end in self and nothing else really matters. Unless you have this,  nothing can make you happy and content for long.
It begins and ends with awareness, self-reflection,  evaluation, introspection, honesty about self and to do and be this, takes recognizing what you are feeling and why are are feeling it. Then processing through those feelings and emotions in awareness, understanding, acceptance and forgiveness. Armed with the ability and tools to do this, you will arrive at a place where you are able to fill yourself with peace, happiness, love and joy!  You will be kind to yourself and therefore kinder to others. Then everything else on earth will be an extra plus to be enjoyed.

Purchase through my website…
OR…
A book to assist you  in becoming aware – to find out why you are feeling what you do and to release limiting imprints and negative beliefs.