to love is its own reward – nothing else is required." Ann Dillard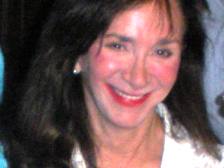 Love is not about recieving, getting, or taking, it's about giving.  I am a giver. I was born that way and I have had much pain in my life for being so and I didn't/couldn't understand why? Why was I hurt, betrayed and taken advantage of by those I loved and who professed to love me? Would a time ever arrive where I felt loved, nurtured and given to?
In the past,  felt I needed love, so I loved the wrong people. I loved those without the ability to love me in return. I loved people that took from me, used me and took advantage of the naivete of my pure heart.
Then I had the realization… that my ability to love was a gift from God and nothing else was needed or required as that gift of the ability to love was the greatest gift that anyone could ever have and I became grateful, thankful and full and without the need to be loved by others. I feel love and know what love is and what love isn't and that is a blessed gift.
I have a full heart… and even as many have tried to take it from me and to destroy my heart because of my gift of love from God and my ability to love, my heart has stayed pure, whole becoming stronger and wiser. Sure, there were times, I didn't think I could live throught it and felt so devastated that I thought I would die baring the pain of it all, but I always turned to God and by so doing my heart came back to the fullness of love. I love me now fully and completely so the desire to be loved by others is not there. If I am fine, and if I am not fine. It's about them, not me because I know me. I know my heart and I love them both.
Love is not sex. Love is not getting. Love is not taking. Love is giving. People walk around looking for love, wanting to be loved, needing love wanting someone to fill them up.  Why don't people, instead desire, think and say, I want to love, I want to give love, I want to love someone? They don't because they are lost and seeking… instead of found and giving. 
I have never really been or felt loved in my life except from my father and God. I never felt loved by my mother. She didn't have that ability. She was a good mother in ways and a horrible one in others. I never felt loved by my siblings ever, even as I gave them love, they would hurt me time and again. I knew one of my grandmothers loved me and a grandfather loved me. Another grandmother claimed to love me and did in ways, but she was actually too selfish for me to feel that love fully.  All human beings are flawed in varying degrees… only God's love is pure. And the closer a person is to God the more that they know what real love is…
Men were after me for sex, that they found me attractive, or that my Father was successful so they wanted that association. But I never felt truly loved only that I made them feel good about themselves. It always felt shallow to me on levels and soon proved to be that.
Sex comes after love… and sex is not love. Sex is one expression of love.
As I have lived and aged, I realize that none of that mattered. What mattered is that I loved. Iloved my mother, even though I never had a real conversation with her. I loved my sisters and helped them even though all they did was harm to me. They never helped me even once in my life. I loved other relatives and they loved me when it was convenient for them, and that is key. People can only love as much as that which they have inside. If they have no love inside, they look to get and take instead of to give.
But love derives from self love. I am not talking selfish love because love is selfless. I am talking love of self …  genuine love from God… that gives a person the realization to care for themselves, their body, mind and spirit, to stay connected to God. Addictions distort and interrupt that connection even completely breaking it and that is what I see today, addictions replacing God's love.  The focus is on sex, escape, greed, material things, envy, immorality, etc. Love has been/is distorted on earth and becomes more so it seems each time I look. Men focus on sex like I have never seen before. It's pathetic. Women have sex like men…and that is not in the innate nature of the feminine. Love has been propagandized into being something it isn't.
When you know the love of God and stand strong in that love, you are quick to recognize that which is counterfeit.
I know I am blessed. I am loved by God and I realize now that I know love… real love because I have the ability to love and in that love I can discern truth from lie, good from bad…   I have grown in that love to know, it matters not that I have not been or felt loved, what matters is that I have the ability to love.
So when I die, it matters not that I never felt loved on earth. What matters is that I die knowing, I leave earth in love and go back to the love of God.
And this knowing comes from awhole lot of living and  the love in my heart.. .
Look to the left and click to follow…