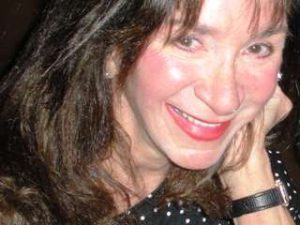 I was at an event about a month ago where I met a man who talked a lot about when he was a young man in the service that he  was stationed in Hawaii and was awarded a post at the White House in the Ford administration. He even carried  a photo book with him – which he pulled out – about as bizarre as anything I had experienced at a social function. He seemed a lonely man . His wife had died in the past couple of years and it seemed that he missed her terribly. So I endured listening to him to be kind while I wondered was his wife the only one who could stand him?  In the photos showing him with Queen Elizabeth, President Ford, Nancy Reagan, etc. – he was a slim, trim guy – no resemblance to the man  as he appeared today.  He wore my ears out with his bragging.
He weighed about 300 pounds or more  –  I don't really know how to judge weight well. But he was HUGE, had trouble walking and he could not stand for long.  I sipped wine listening to his stories as he went on ad nauseaum – then he went on to tell me how much money he has, how wealthy he had become – how great a businessman he is – how big a house he was getting ready to buy to live in alone – how he was getting ready to retire and no one wanted him to do so – the people he worked with LOVED him – about the new luxury car he was going to purchase.  He already had the biggest Mercedes made but he got a new one every year – plus a truck – SUV on and on. I kept moving away to try and mingle and  talk with others – but he followed as best his fatness would allow – he was attached to me. Since I was kind and listened for a bit, he wasn't going to let me get away.
When finally I escaped and was across the room from him, I observed that he talked continually about himself – pulling out his photos from the past to try and impress as everyone moved away from him. He eventually sat at a table alone drinking a Martini and stuffing down food.
He was the perfect example of an empty vessel trying to fill himself up with any and everything. I pondered – what a sad lost man – living in the past – obese – empty –  stuffing himself with food – having the need to talk continually about how important and wealthy he is to impress and no one could stand being around him.
His physical appearance was grotesque even though he wore an expensive suit that was tailored as well as could be to fit a body his size. His emotional health was clearly as bad as his physical.  (Your outer self reflects your inner.)
As I thought back to this man, it made me sad for him. I live in an area where affluence is abundantly everywhere. Some people talk about and flaunt what they have and who they 'think' they are. There are of course, women like this man, all  fashioned up in their designer labels, overly done make-up, plastic surgery  and their bragging – as if all this defines their existence on earth.
Things are nice, accomplishments great, what you did in the past – sure it's part of who you were and are but it needs to be integrated into the now . Who you are today. That is what matters.  How does your body feel, function and move? How do your emotions flow through you? Do you live in the past or are you living in the now  in peace and joy with an eye to the future?  Do your eyes sparkle with passion for life, does your body move in health and vigor or are you stuffing yourself with any and everything to fill your emptiness and to numb your inner lack and pain? Do you spackle your face with make-up, so no one can see the glow of your skin and wear rings on every finger?
Listening to that man, he was not interested in me or anyone else really – only that they listen to him. No one had value to him… except to fill up his empty self-worth and ego  housed in a bloated stuffed-to the brim fat body.
He had/has a fractured inner core. Where that fracture happened or came from only he could know or figure out. He kept telling me what a nice guy he is… He was exhausting!
I think he did ask me one question – what I did or like to do and I think I stated that I am a writer and was getting ready to put a book out. He didn't ask what it was about or anything else. He went onto talking  about the  huge house he was going to purchase with large yard and pool —- blah blah and blah!
If I had clearly met someone who obviously could use and benefit from the info in my book – it was this man, but he would have little to no ability to comprehend its awareness . He thought he knew everything – had everything and was everything.  He pretended his life was perfect. His family perfect – kids and grand kids perfect – during our conversation one called him to ask for money. He stated a woman that he took out a couple of times had asked him to pay her rent and to give her money and he couldn't understand why… UGH! The man had/has no concept of self.
When you are ready to become more aware of what makes you – 'you' – what you have been imprinted with, why you believe, think and act as you do – to learn how and why the memories that you recall most often are guiding your life whether you  realize it, want them to or not…