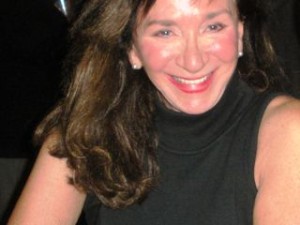 Sexuality is precious. It is a gift. It is part of the essence of an individual. It is a magnificent connection. But today, by many, it is being taken down to the level of a hand shake, or a blow job. Immorality, regarding sexuality, is promoted almost everywhere.
If some woman will spread her legs, some man will stick it in. Not to be gross, but anyone doing this, in this casual manner, is gross. The women who are like this, as well, as the men, are lowly and disgusting and they are diminishing themselves along with society…
You can't separate yourself, your body, mind, heart and spirit, from the sexual act… as you exchange bodily fluids and energy with another. If you think that you can, you are dead inside, or so cut off from yourself that you are a walking needy zombie, or possibly addicted.
Some think that when you exchange sexual energy with another that it makes an imprint on you that you carry in your energy…and this may very well be true.

Playboys, playgirls, those never married, or committed, but who have sex one after another, are nothing, but lost, promiscuous, searching and many are down and out immoral. Most have little to no connection to body, mind, heart, and spirit… They are only looking to 'escape' and to feel some 'momentary' pleasure that takes them out of their loneliness, torment, or lack in self. And if anything feels too real, in that, it's time to commit, be responsible, or in tune with who they really are, being that, they 'grow', they are off to their next prey and escape. Their denial and escape of emotional growth pushes them along their sexually demented path.

If a person does this too often, they may very well lose all capability to love, if they even had it in the first place. They don't love, or respect themselves as reflected in their behavior, so of course, don't have the ability to love, respect and commit to another.
We are rearing a large part of society in this manner today and it is going to destroy our country. The family unit, the commitment, the responsibility are the foundation of a strong, healthy, moral and prosperous society.

Good and responsible men are often propelled to higher level of success as they are compelled to care and provide for their wife and children….
Married or committed people who cheat on their partner are breaking the integrity of the unit and betraying all concerned, even the children, who they 'think' don't know… well, they do know. The cheater is breaking down the morality of all involved. A cheater carries their duplicity with them in all that they do until they admit and recognize their frailty and lack.
Dictators, socialists, communists, marxists, know that to destroy the morality of a society will break it down. Tear down the family unit and people will be more easily led and controlled. Selfish, single, non-attached people usually care little about the needs of others. They just wanna screw and screw themselves and others they do…

Marriage is being promoted and diminished as to be too bothersome to do. Children ar
e born out of wedlock and it is accepted as the norm. "Baby Daddy" is replacing "Father"… and this I find disgusting…
How did we sink so low and why?
It's better that a child be brought into this world with a married Mother and Father. This gives the child the basis for strength and security, a unit, an identity to grow and to learn from. Now sure, not all parents are 'great'… but, at least, a child born into a marriage has a foundation, a sense of security and belonging.
These kids with a 'Baby Daddy' and a Mother who have had several children by other 'Baby Daddies'… well, what is this BS? How lost and convoluted will these children become? We can see the effects of this casual,  ill-responsible lifestyle in society, daily.
I am having men complain that women are promiscuous and it is turning them off. Then I have women complain that all men are interested in is sex and that men email and text them photos of their penises…  Now how insecure, needy and gross can some men get?
Rape can be also telling a woman you love her  just to have sex with her… it's not by physical force alone and behind lying, manipulative words can be the same aggression and violence against women.
We are having a major male/female/sexual disconnect… I say be true to yourself, your morality and your body, mind, heart, spirit connection…or you will be lost. Listen to your connection to yourself, not society, others and certainly not the media and entertainment field… they have a stake and benefit in your corruption.
Some people show no respect for the sexual act, or what comes from it … So how will these children grow up to be secure and responsible to self and others when no one was, or is responsible to, or for them? Most will be worse off than their parents with little direction and few, if any morals… a burden on society… a burden to themselves… lost searching and easily led astray.

The break down of society can be based on the break down of the importance placed on the sexual act…whether it be held in value, or no different than relieving yourself. The respect that women are held in and the respect that women show and give to themselves is a reflection of the quality of a society.

The sex act is an act of creation and an expression of love and caring between two people. It's isn't just an orgasm, getting off, seduction, or notches on a belt.
Sure, it's muscles and nerves being stimulated… but without the intellect, the emotional connection, it is nothing, but mutual masturbation.
You will find that the more exclusive and selective people are regarding sexual partners, the more sensual and sexual they are. Because they know and understand what 'really great sex' is, so they 'value' it…they have and understand the body, mind, heart, spiritual connection… Where a promiscuous person just screws…an ordinary, banal, common and empty act…
An emotionally healthy woman becomes attached to man when she has sex. Her hormones create this attachment. So, she should be VERY CAREFUL whom she has sex with. And men who toy and exploit these emotions with ill-intent are the lowest of the low.
Men who go around sticking their neediness in women are nothing, but NEEDY.
Not a man, but a lost little animal, who can't connect past his penis.  He has no respect for himself, or the women. Women who allow themselves to be used in this manner
are ignorant fools who are betraying the very nature of their being.
We are creating an immoral society that values little. Sexuality is a person's motor and someone who abuses their self, and others have little, if nothing to offer.
There are 'basic rules' that work to create a healthy society and a responsible, respectful sexuality is its basis…
I am certainly no prude as I have lived long enough to have made mistakes and to know what I share here is the truth of my living wisdom.
I have made the mistake of sex with someone I cared little for and it made me feel sick inside. I have had the deep connection with a man I loved dearly and never felt more fulfilled, or cared for.  I have had a 'Hollywood star', playboy type come onto me and and turned him down flat with no regret…
With experience, living, and age comes wisdom… and that wisdom leads us back to the basic truths that love and sex go together… Marriage first – children after marriage…playboys are lost boys and nothing is glamorous about them. 
As a society, we can strive to lift ourselves up to morality, love, commitment, respect, sexual exclusivity, or we can let Hollywood, the media, the rock and rappers, 'popular' opinion, etc. tear us down to promiscuity, perversions, anything goes, into a totally demented hell.
Immorality is just that…Immoral…