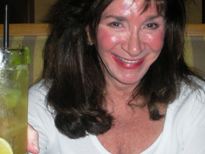 It's 'sex and the city'…greed, greed… anti-Christian deeds… child-age girls giving blow jobs to little boys, as if it's nothing. Gays demanding marriage and women have children out of wedlock as if marriage was just an after thought…the sanctity of marriage and family are thrown by the wayside…
Women dress like hookers… 'hooker heels' are all the rage…and men treat them as such… as more and more women seem to strive for this…
Many women don't like men and many men don't like women… Some men are behaving like women and some are women behaving like men…so respect is exiting fast…
'Stuff' is more valuable than morals, values, standards, and honor…
or people… as many claw over each other to buy 'things'….
Truth is lie and lie is truth… Right is wrong and wrong is right…
Patriots are deemed terrorists and terrorists deemed disgruntled employees, or I guess as just having a bad day…
Corruption in government is rampant … our President leading the way as, 'liar-in chief', as his I-I-I shows his love of self beyond all else….
Wealth is vilified, while most all lust after it…
Some people are famous for doing little to nothing, but self-promotion…
Muslims are entering our country in droves and we are adapting our schools, etc. to their Sharia law…setting aside prayer rooms for them, etc.
While young boys that emulate a true Christian are expelled…
and Christians and their religious holidays are laughed at and mocked…
Every move Obama makes is to help create a Muslim Caliphate…as he apologizes for Americans and calls us lazy and talks down to us as if we are stupid children….
The race card is played continually…while politically correct BS is forced upon us for agenda…
Our economy is bad, but our 'president' spends millions on a 'December holiday'…
Slander and rumor run rampant… the press will annihilate a person at their whim… while protecting their Obama 'god'…
False religions and 'gods' are idolized and followed… Oprah as one example…'Obama the messiah' another…New Age BS….
People are on their gadgets more than they are interacting in person with one another…
Obesity and laziness have reached new highs… the over-indulged bulge is seen everywhere…
People listen to talking heads and the world more than to themselves… many not able to discern what is real and true and what is Leviathan spin…
and now-a-days most all of it is Leviathan-spin…
Information spreads quickly and most of it is slanted propaganda as in the MSM's "yellow journalism…
What most of us found abhorrent, we are now having to endure as the 'norm'…

To me, America doesn't feel safe, doesn't look the same, or feel the same… it feels strange and off… really off…
It's 'Happy Holidays' if you want to be PC… instead of Merry Christmas….
But I say MERRY CHRISTMAS!…
America was founded on Judeo-Christian beliefs… not Muslim…
People who come to America need to adapt to us, become citizens, or leave. We have freedom of religion, but it's not to make/force us adapt to theirs. It's not freedom of other's speech and not, ours, as Americans…
I don't feel like I belong on here on earth…I don't fit in. My morals, values and standards are not like what I see … and I don't want to lower who I am to the standards of most in this corrupted world.
Does anyone else feel as I do?
So, what are we living in?…