I am fifteen
I am enjoying visiting with Dad in the kitchen about everyday things. "Hey Tiger, you look cute today."
Surprised, "I do? Thank you, Daddy!" I was going through the blahs being a teenager and usually felt like I looked icky. So for Dad to tell me that I looked cute made me feel great!
Dad continues, "But you have a pimple on your nose."
Hearing Dad comment about the pimple on my nose devastated me. I had tried hard to cover it up. It was one of those hulking red terrible ones and it had to be on my nose. It was just horrendous, a complete headlight of embarrassment.
Dad continues, "Did you realize that you had a pimple on your nose, and a big one!"
"Yes, Daddy I did." Sarcastically, "Thank you, for reminding me."
"Aren't you going to do something about it?"
"Yes, I am." Then I quickly exit the kitchen to my bathroom to look at and work on the pimple on my nose.
So instead of Dad and I having a nice conversation, he pointed out a flaw in me that not only embarrassed me but shut down our communication.  Dad often did that, pointed out a flaw. He would compliment me then take it away in the next breath.
This created in me the feeling that I was never okay and certainly, never close to perfect. And that I must be perfect so that I would not be criticized in some form or another. I became so aware of every little flaw that I didn't need someone to point them out because I did it myself continually in my mind.
Okay, you know those hard pimples that when you poke a hole in them with a pin, sanitized with alcohol of course, then squeeze and clear liquid and blood comes out? Then the next day, they are full of white pus. They are red, painful and awful and you need to work on them a couple of days – layer by layer, squeezing, applying peroxide and alcohol then repeating the process to fully release the yuck inside of them. Well, releasing poisonous imprints, perceptions and belief systems are the same thing and take the same repeated process. Poke it with a pin and it hurts. Squeeze and a bit of relief then repeat again and again until all the nasty poisonous pus is released. Then and only then will the wound created by the pimple heal itself so that the skin is back to normal and is healthy.
Same as with the fractured part of your being that has been imprinted with negative and poisonous imprints. When these imprints are recalled or triggered, it's not until all the pus is out that the wound can close over and fully heal. Otherwise, it's left with poisonous pus to fester and will come back again and again.
It's also interesting that while the pimple is there that it's the only thing I can see when I look into the mirror. It stands out to be seen. First thing in the morning, I look at it to see if it's still there or if it's healing and less noticeable. I do this many times throughout the day and before I go to sleep at night.  I think about it often when it's there, then when it heals I completely forget that it had ever been there. That is how we are with most things. When something is irritating us, bothering us, needs our attention, we focus on it as if it runs our life. This is how negative imprints, perceptions and beliefs control us. Until they are seen, understood, accepted and forgiven they control us. Those imprints will continue to bother us until they are recognized because that is their nature and purpose.
My skin is olive and is oily. I suffered and suffer with pimples at times, but the good thing is that oily skin is not prone to dryness and wrinkling like other skin types. So like most everything in life, there is a minus and a plus because we are on the planet of dualities – good and bad – negative and positive. It just depends on where you are at any given time and how you look at it.
As I age, I am happy that I have oily skin. But I still get embarrassed and hate it when I get a pimple and especially on my nose. Because it's like a sign flashing that I am not perfect. Ha! But I have learned to love myself even though I am not perfect. Just as God loves us all and knows that we are not perfect. But in our imperfection, there is perfection.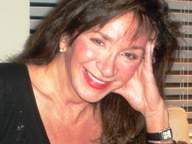 Available now in  print -kindle and e-pub…
Consultations available by appointment…