Memory/excerpt  from….

It's Bumpy And I Am Scared!

I am eight
We are on our way to Florida for a family vacation. I am sitting beside Daddy on the airplane. The little girls are sitting somewhere behind us with Mommy.  The airplane is bouncing up and down lots and way too much for my comfort. I feel as if I could throw-up any minute and if I did that, I would be so embarrassed because I am eight-years-old and not a baby.  But it's really, really bumpy and I'm really, really scared.
I am trying to act grown up, but I get so frightened that I can't anymore and I turn to Daddy, "I'm scared, Daddy. Why is the airplane bouncing so much? I feel like I could throw up!" He responds, "It's okay Tiger, airplanes are meant to withstand turbulence." "But -but, Daddy, I feel sick to my stomach." "Here's an airbag, hold onto it just in case you need to throw up." I take the bag and hold it tightly in my lap while trying very hard to not be afraid.  Then the airplane bounces up high then down low as my stomach does the same.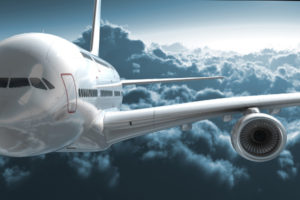 "Daddy, Daddy! Is the plane going to crash?" "No, everything is fine. The airplane is doing what it's supposed to do. It is built to withstand turbulence."  "Okay Daddy, but I am still scared." The plane bounces roughly again. I grab hold of Daddy's arm, "Daddy!"  "Okay, Tiger, remember when we were fishing that time and your Mother caught a fish and when she reeled it in and it flip flopped inside the boat, how she jumped up, screamed and almost turned the boat over?" I laughed, "Yes, I do, Daddy and it was so funny!" Daddy kept telling me stories, real and made up, one after another, until the plane touched down in Miami. He kept my mind off the turbulence, off my fear and off my needing to throw-up. He kept me focused and even laughing and enjoying myself.
Even at the age of eight, while this was the perfect distraction, I knew what he was doing. And as I knew this, I loved him so very much for his doing of it.  I love the memory of sitting beside my dad when I was scared riding in turbulence in an airplane and he told me story after story to keep my mind off my fear. So clearly, your mind, even while in intense fear can be distracted and occupied in order that you stay out of fear and in control, relaxed and in present time. Daddy taught me this by example, when I was eight-years-old that to occupy my mind with funny and interesting things and the fear will dissipate.  I love you Daddy for this lesson, thank you!
I recall this imprint of awareness as often as need be. If when emotional, you flip into your thinking brain, it will alleviate or may even clear the emotion. Being more in the analytical side of your brain will bring you into present time – to be in the moment and out of the emotion of fear or the anticipation of fear and the 'what if's'.  When I am in stress, emotional pain, fear, anticipation or dread, I will oftentimes, do a task, such as clean my house, workout, focus on something physical and or mental that will pull me out of my feelings and emotions. Doing this gives me release to either work through the issue, come back to it refreshed, put it more into perspective or to release it completely. Staying and being in present time puts most things into perspective.  It's the anticipation of fear of the future and or anticipation of the 'what if's' or the negatives that messes us up and freezes us in emotional fear.  Of course we need to prepare for the future and the 'what if's' in life as best that we can, but some things we have no control over or won't know until they happen. As human beings, we are vulnerable at times. Some things are out of our control.  So it's better to live happy and positive and turn it over to God.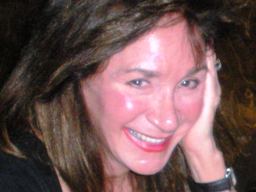 Signed first edition print books available until Weds. Nov 8th..