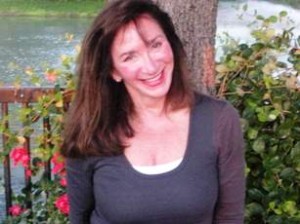 And if he is corrupt, crooked, a liar, or weak, he can lead it off its path and onto the road to hell…
Is it even possible for a woman to lead a relationship? Sure there are weak men, but a woman can't create it on her own and she can't make a man love her and do the right thing for them both. Sure she can encourage, support and be his cheerleader… but in the final outcome… it is a man who creates a relationship for the good or not….
Agree or not?
Now I understand that a woman can do things that destroy a relationship also…
But in the final result.. there will and can be no relationship if a man doesn't lead.
Is this why we have so much divorce, broken homes and messed up kids? Because many men these days aren't up to the challenge and responsibility of a relationship, commitment, and life with responsiblity to another or others….?
I think so…
As a man leads and a woman follows… that's the basic nature and natural order and when we go against it… it just doesn't work out as well. Sure it can be done… but the outcome is not sympathico as it is when a man leads and a woman follows..
And saying this, a man needs a woman as much as a woman needs a man. Just because he leads doesn't make him 'better'. It makes him have more responsiblity to the woman that he loves….more on his shoulders… that is if he is a real man.
And many men these days just don't seem to 'get it'  and their not getting it is causing the downfall of  society.
As a woman, if your man can't lead, won't lead, doesn't lead, find another…. you are better off alone than with a leech, a loser, a con, a follower, a liar, a man without direction, a man who can't love, a man who is all about himself, or his sports and activities, an addicted man, or a selfish man…

A selfish man does not make a good lover, partner,  friend or father.

Women protect and guard yourselves from a man who can't lead….and, or one who will lead you and your relationship off the road and into a ditch….