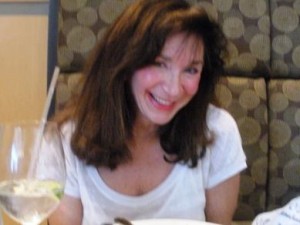 Lunch and shopping at Neiman's is a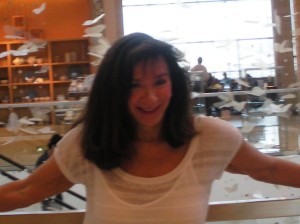 Texas tradition' for ladies 'in the know'…. in the know, of what is relaxing, pampering along with a touch of Texas class and elegance. The food is superb especially the popovers with raspberry butter…make sure to take some home….
Today, I enjoyed this adventure with my 'crazy' Russian friend, Lara, and I state this with sincere affection because we have known each other for over twenty years….even though she 'really is crazy', but in a 'good' way, most of the time, anyway. HA! And she will say the same about me. Only, it's not true about 'me'. Really! It's not!
But okay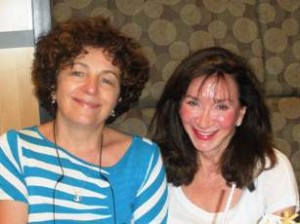 she takes pleasure in telling the story of how we met… a Russian alteration lady from Calvin Klein in HIghland Park (it was on the corner before Chanel) called Lara crying … "There is this lady and I cannot please her. Would you see if you can?" Yep that was me, the not-pleasable-lady.  Lara owns an excellent alteration and dressmaking shop and she has been pleasing me for over 20 years. She is a real craftsman with an 'eye'. Lara has ripped apart and redesigned many of my designer duds… Armani, Klein, Karan, etc. over the years. Once standing in my bathroom, she cut a Calvin Klein dress right down the front and we redesigned it and made it totally fab!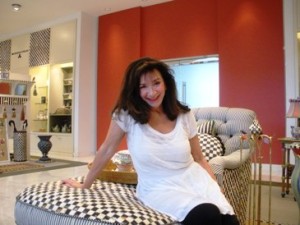 On our excursion today, Lara ordered a scrumptious shrimp salad, while, I got the Tuscan chicken sandwich with french fries, and, of course, we shared.
FYI, a well-kept Dallas secret, only a very few know…  Neiman's has fab fries. Shhh! Now, keep that to yourself, ya'll…
And we consumed every tasty morsel…
Then a bit of exploratory shopping amongst the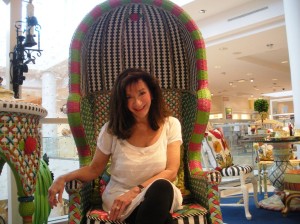 goodies with help from the staff of utmost service and excellence.
It's like swimming in champagne on a toasty summer day in Texas, lunching and shopping at Neiman's… while, all we actually sipped upon was refreshing sparkling water.
It's just that Neiman's affect, ya'll.  The magical, fantasy, elegant world that Stanley Marcus created for excellence in the art and experience of shopping.

I had the pleasure of knowing Mr. Marcus and he was one class act, a humble, perfectionist, appreciating the unique and the best… just like his store…
And just like me. I have worked in the finest of the 'carriage trade' and this assisted to define my appreciation of the finest quality… maybe, even to over define… HA!
I worked part time, while in college, at Miss Jackson's then onto Le Marquis, owned by Joanne Skelly .. of the Skelly oil family who brought fine china, crystal and other fine art objects to Oklahoma and Texas from the greatest of the European craftsman…  Waterford, Galway,
Wedgewood, Lalique, Limoges, Baccarat, Tiffany …to name a few. I came to know Mr. Marcus during this time frame.
Compare the fine European craftsman to the junk from China that you find at places like Walmart. Sure, they are different shopping experiences and both have their place and of course…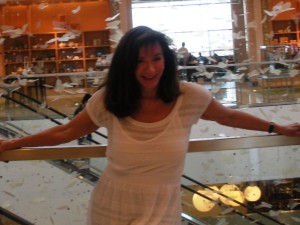 saving money is great. I love to! But on some things, it's worth paying the price and the wisest seasoned shopper knows the difference… when to splurge, when to save and  when to cut corners..
Neiman's is much more than 'Needless Mark-ups'. You will find the unique, the finest and the exceptional offered with the best of service. And great service is what we need more of as this is the American way…
Neiman 's … a magnificentTexas tradition…
Look to the left and click to follow and to subscribe..