the new game/talk/propaganda/variety/greedy government show.. produced by Big Fat Greedy Oprah starring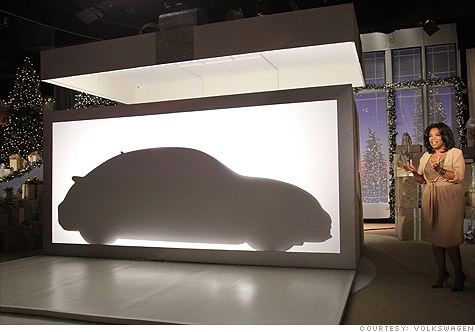 Obama…
Cash for clunkers, redistribute the wealth, government knows best, we must go green, or
"If you love me, pass my bill!"
Obama…the star of the show … tax tax, I need more taxes! I want your money! I need your money! I know how it should be spent not you…
What or which ever trick, or phrase I need to repeat, repeat then repeat again and implement in order to suck the cash and energy from the 'folks' in the private sector to give more and more…to those who will vote for me and keep me in power…
I will choose what to spend your money on not you…I know best… I am OOOOObama! I operate the 'Chicago way'… bully, lie and con… reward my friends and punish my enemies…
I give to those I choose to, so that 'Government Give-Aways' will hook the masses into my Government Give-Aways Game Show for life. The show that sucks the money outta everyone in the private sector then gives it away to whoever it wants to, rewarding friends and punishing enemies, or wastes it, spends it on themselves and some stupid business, or cause that kisses my butt then asks for more. Then we go back to you for more, more, and more… Why should I care?  I just organize it … my community game show give-aways… while my wife travels all over and wears designer duds…
"If you love me, pass my bill!" My bill that screws you over, over and over again. Don't worry about that. It's not for you, but for me, me, me, let me make it clear.. it's for me.. because I,  I,  I,  I am OBAMA!
Soros, Buffet, Gates and the others who back me, well, they get wealthier and attain more power while 'pretending' to be
so 'good', 'caring' 'wise' and 'knowing'… but they know nothing, but lies and control…they are out for themselves… alittle bit of 'good' and a whole lot of something else…
It's the show, Government Give-Aways, popular with those who want to destroy freedom, America and the free-enterprize system… in order, for the New World Order to take over the show Government Give-Aways, so it can take over the entire world … Live off the Government programs and be enslaved, so those in 'charge', the elite, the 'community organizers' dole out what they know you want and what they think you should have when we think you should have it or not. 
Greed, Green Al Gore, let me say it again… Green Greed Gore.. make me wealthier… Hey you! Watch your carbon footprint while mine is as big as my belly… Obama funds my projects even if they don't know what they are doing and if they waste and lose the money. Well, so what, we can get more from you. Your money isn't yours, it's ours…
Big Greedy Fat Mouthed Michael Moore… thinks he knows best about everything as he gets wealthier and fatter off his spewing… the perfect example of bloated greed..conning the people… big fat greedy Michael Moore…
Michelle fat butt Obama thinks she should be 'the one' telling everyone what and how to eat…
Who are these fat, 'know it all', people, fat Oprah, fat, Michael Moore, fat Gore… and where did they come from and who are they to tell the American people anything?
Obama, Oprah, Moore and Gore… their names together and it tells the story…
They are some of the big winners in the Government Give-Aways Game Show… they promote and 'say' that they are giving, but really they are a taking. They are liars, false in their agenda. They are the ones eating all the time, flying around in jets, traveling, getting wealthier, on the tax payers dime… as they tell the tax payers what to
do, how to live, what to buy, what to think and how to vote…
Appears to me like the Government Give-Away Game show is a game of FRAUD AND CON… but that's just what little ole me thinks. What do you think?…