In our world today – many individuals do not want to know the truth. They are afraid of the truth of themselves and to face the truth in and about the world. They want to live in a la la land of their own making – avoiding reality. – avoiding the truth of who they are and the reality of the world – as in it's impossible for  a country to invite everyone in – even those who hate the country and oppose their way of life – give them everything and survive as a country.
A human being can't do drugs, have other addictions, do perverted sexual activities, lie, cheat, steal, etc. and be a solid emotionally and physically healthy person.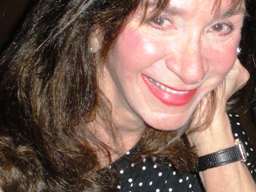 What has made us accepting of behaviors and things that we once considered banal and wrong? What has made up accepting of lies, facades, falsehoods, duplicity, perversions, immorality – with focus on money, power and things? 
Is it because we have lowered standards, in order, to make those who made bad choices not feel badly about themselves? Doing this is stupid as it lowers the standards for everyone.   Everyone lives by some sort of standards and values. So why are we lowering them to the easy and slovenly way, instead of raising them up?
Morals – integrity – honor – cleanliness – right living-  do not change…
Truth does not change. Right living does not change. Wrong is wrong and right is right. Truth is truth. Lie is lie.  Everything is not shades of grey – most things actually are black and white.  Trying to make things shades of grey ends up destroying what is right, true, moral and good.
What this is – is evil. Evil is corruption- distortion- lies- misrepresentation – focus on material things, instead of human beings – focus on perversion, instead of that which is wholesome.
Example the Clintons – they are only facade – their 'family' image – their lying words are trying to hide what and who they really are – which is a man who has had sexual affairs his whole married life – and lied looking directly into the eyes of the American people – deaths all around them – an unnatural gain of wealth through self promotion and more lies.  Hillary talks about women's rights – when her husband has been sexually abusing women all through their marriage. Was Chelsea even conceived between them? They want you to think so – as to give the image of a happy family. Many media outlets and rumors reveal that Chelsea is not Bill Clinton's child.
Everything has become about the 'image' that is presented to the public – 'promotion and advertising' – being sold an 'facade' – instead of the TRUTH of what really is.
Are you afraid of the truth of yourself? Because until you really become aware, know and understand self – you will be. There is a higher self and a lower self – which side of yourself do you lean to more often? Lower self strives for easy pleasures and rewards no matter how attained. The lower self can also destroy everything good – as that is its nature.
When the pain of lies gets too much to bear, if you are fortunate, you will stop and have deep-self-reflection – a dark night of the soul-when you will try,  even through pain to be forced to look at self in truth. When you do – as you dig through your facade – you will come into awareness and growth into releasing the facade… Otherwise, you will spin in pain, addictions, lies, quest for money, power, things, etc. to keep up your facade and continue living in duplicity – pain – sin – addiction, etc.
Are you a child of God – good? Or are you a child of Satan – evil? Some think God – their conscience – their internal moral adjuster does not exist. They may get away with doing this for awhile – but sooner or later it will slam into self – a time when beliefs – imprints – duplicity – facades – that you have been hiding in and 'you think' is your worth, don't work any longer – and all you are left with is self. Some people live a life so full of evil that it shows on their faces and in their physical body, Their eyes are dead, their skin is lifeless – their energy is fragmented and frenetic. They live in internal torment  – full of addictions and disease. They may realize this – they may not.
This is what dying unto self means – when you come to meet your soul in complete honesty then decide to address your issues, torment, imprints, beliefs… and change. When you leave this world – all you exit with is your soul – nothing you have acquired on earth matters any longer – you take none of it with you – what you are at this time,  is what you are in your soul.
How will you feel when this moment occurs? Will you feel satisfied with who  you genuinely are – your authentic self or will you be crushed  when you realize that – your car does not define you – your job does not define you –  your house does not define you – your designer purse does not define you – your money does not define you. The only thing that matters and defines you is who you genuinely are – what you carry in your soul. Is it truth or is it lie?
Until you face the truth of yourself and who you are – you will live in illusions, delusions, self-lies and an altered universe full of distortion – and that is what I am seeing  so much of in our world today. A world filled with much corruption  lies, illusions, facades of good which are covering up much evil.
You may be seemingly rewarded at times for lying to self and others in the material world, but in the world of God, you will be rewarded for seeing, revealing, telling and living in truth…
A book to assist in awareness… DADDY THROW ME IN THE AIR….