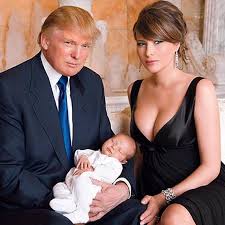 of male-female. Exactly what America needs and a reflection of God's perfect plan for male and female.
Donald Trump, a man, a doer, a builder, a protector, a father, a husband, an intellect, a wisdom, an appreciator of the beauty,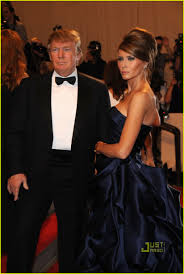 sexuality and wisdom of the female.  A blustery, arrogant, ego-driven, will not be controlled male… The King of his world.. the leader of his family. Melania, his Queen, a refined soft spoken feminine beauty… his love, his strength, a part of his wisdom… the soft voice whispering in his ear.
At the Republican debate on March 3rd, what we saw and experienced was an explosion of the worst of the male psyche… and it was difficult to watch. Rubio is the brat on the playground, the younger brother. Cruz, the preacher, the know it all older brother. Trump, the father figure who  lost his cool because he let the kids get under his skin.  Kasich, the middle brother, trying to fill the gap and take advantage of the chaos. That's how I saw it. Male egos battling it out. All trying to take Trump, the blustery leader, of the pack down. And he was asking for it..Oh he was! As he egged them on. So they responded jabbing him in like kind and jab him hard they did.
I hope Trump listens to what his wife tells him after and about this debate. As a woman I was disgusted…talking about size of hands, etc. Rubio brought this kind of juvenile crap up  and Trump let it get to him. What I saw is, that afterwards, O'Reilly tried to defuse it by focusing on Trump's beautiful wife and her interview with Greta. Trump should have pulled her into the frame, complimented and focused on her to change the energy, but he was too riled up after the debate and who could blame him, really? He is running for president … Why? Does he need the money? He has it all. He has wealth, a lovely family and his health. So, why is he putting himself out there like he is… into the political arena of sharks, liars, cons, and do little to nothing self-serving talkers? Sure, part of it is his ego. He's a MAN… but also, he is a heart. He is a man with a good heart. A man who wants to fix and make better… After all, that is what a man does… that is the essence of a man… a provider, a protector… a man beats his chest and proclaims…' this is my family and I am their protector and 'King'… that is what a man, a real man, the best do and does… and the kind of man every 'real' woman wants, deserves and needs… And that is the kind of man that America desperately needs at this time. A King kind of a man who knows that what this really means is to  serve, protect and provide for… and in this serving his underlying ego needs are met.
I watched Melania when she was on camera after the debate… her eyes as she watched Donald.  I put myself in her place knowing she is watching, respecting, standing back and observing with her heart and her love for him.
Trump in his maleness exploded and who could blame him with those rabid dogs nipping at him continually, with their untruths, half-truths, self-serving Leviathan spinning, corrupted political-serving crap as they try to disparage everything he's accomplished in his life! Trump has the press malinging him continually, the talking heads after him and the moderators setting him up and so he exploded and too bad in some ways that he did, but good for him in others.
But now, in my opinion, he needs to hear what his wife shares with him after that display and I know as a woman, she will share,  After he what? Paces the aisle of his jet, closes himself in his office, rants and raves a bit or closes off in his cave… I bet she watches him, catches his eyes when she can… as he is sure to be ashamed to face her truth of him…his vulnerablity exposed.  But Donald is a wise man… he knows and appreciates the wisdom of the female… so she will eventually speak and he hopefully he will hear. As Melania stated in her interview with Greta, she shares her thoughts with Donald and sometimes he lets it in and sometimes he doesn't. He has his own mind as does she. I gained much respect for Melania, Donald, and their union watching her in that interview. She is one classy woman. So Donald, let Melania's wisdom in this time… Become a better man than you are…
I see the kind of man Donald is… through the blustery verbiage, etc.. because I had a Dad much like him… and my Mom was his strength, his core… as is the case with most all great men who are wise enough to take in the wisdom of the female…. those fortunate enough to have a real woman by their side. I understand Trump's love and connection to and for his daughter because I was my Dad's first born daughter and we had a similar connection…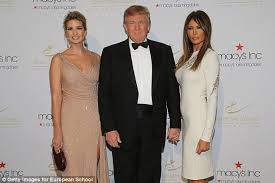 Men will be boys and boys become men… we saw that clearly at the debate on March 3rd…
The male/female balance is what keeps this planet moving. It's the base energy of the world. Woman, is man's gift from God and one reason why Islam is so offe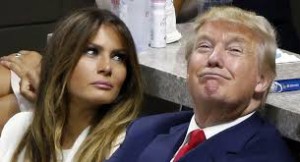 nsive, evil and of destruction. Their males are taught to fear the power of the female, so they in their male energy  ( that kind of energy we saw on display at the March 3rd debate)  destroy her and by so doing they destroy their chance of love, growth, comfort, wisdom and peace.
I like Trump. I like Cruz. I can't stand Rubio. Rubio needs to go away and become a man.
I am watching and what is being shown, at this time in our world, is very interesting. No man is perfect but some are better than others.
The wisdom and balance of the Male/female are what the world is trying to attain. It gets out of balance then dances trying for its correction… out of balance again then tries back for balance… the repetitive dance of this blessed energy. Like all male/female relationships… as is in the world…at this time, our world is way out of balance.
Mr. Donald Trump, we need the essence of your maleness, at this time, as also we need your wisdom, energy, caring and enthusiasm to continue to develop as a real man and in your deepest wisdom, you know this… Listen to your wife.
I think we are in for a wild ride in this election year, with much awareness on display for our growth and knowledge. And as much as it's political, it is also spiritual.
God bless and guide America….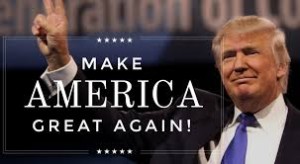 And may God bless and guide in wisdom the next man who is to become our President….
And Hillary return to the rock in Hell that you crawled out from under….
Look to the left and click to follow…