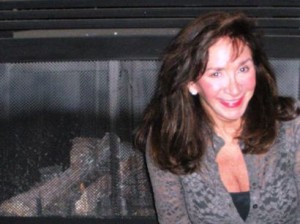 .. so that America can get back to excellence. America has been lowering her standards for decades to make everyone 'fit' in and to 'feel' equal. Well, we are all equal in the eyes of God, but we are not individual in that opportunity. We are all born with different strengths and weaknessess.
Why should someone born with intelligence, talent, skills, or beauty be held down and back by those without these things? To do this is hindering, demeaning, and cruel to everyone concerned.
Affirmative action and 'no child left behind' have destroyed our public school system. Anyone who wants a good education must now attend a private school because of these programs. They are a set up for mediocrity and for lower level to be the norm. That mediocrity becomes the highest level and it is destroying our country.
Excellence and achievement deserve acknowledgment and reward and serve as an inspiration and challenge to others to achieve that place.  Otherwise, to give everyone an award just for showing up is demoralizing, demeaning and insulting to all involved… like why put out effort if you can win without doing so?
It's like a fat, unkempt, unfit person looking at a fit, slim, well-kept person and saying, "I want to look like that!" Well, you need to work at it to attain that, you can't just claim it as yours without the work. And the same goes for this so-called 'redistribution of wealth'. That those who have resources need to share with those who don't. Well, those who didn't work for it, don't appreciate, or care for it and will soon squander it.  But the actual truth and reality is that 'redistribution' is really a government grab of resources that no one, but the government will ever see. Only the dumbest, affirmative action types by into this government con.
Look at our youth… many are without values and positive goals. They are like whiny, directionless, without standards, bloated, ill-dressed, ill-groomed bullies, thugs, Hollywood-like, tatooed, pot-smoking, blank-faced, lowly slobs. And the reason for this is that we have such low standards for our society.
It once was, if a highschool girl got pregnant, she was shamed, hidden away and kicked out of the group of other kids that wanted more for their lives.  Moral behavior was once what was strived for. Now, few care. The govermment pays for the baby, or she can easily kill the new life by abortion and either way, it's become no big deal.
When I grew up, no one got pregnant in highschool because to do so, showed the girl as immoral, stupid, her future gone and if she got an abortion that would be worse, like murder. And it was all hidden and something awful as it should have been because it was awful!
So, what has made us accepting of everything that we once considered wrong?
What has made us accepting of fat, bloated, ill-dressed, immoral, directionless, unmotivated, lowly educated, ignorant people with no pride in their appearance or concern for their health?
It's because we have lowered standards, in order, to make those who made bad choices to not feel badly about themselves. And it's stupid.  Everyone lives by some sort of standards and values. So why are we lowering them to the easy, slovenly way, instead of raising them up?  It's done only so the government can step in and control the masses by doling out 'goodies' and so the sheeple will live by the standards that the government deems as such and this my fellow Americans is real slavery! 
Sure, people make mistakes, and make bad choices and they should be called out as such, so they can learn and choose differently. They should be showned the better way and not be allowed to continue down a life of squalor, immorality, obesity, ill-health and ignorance.
Now, it's turned about, so the fit, moral, attractive, intelligent, industrious people are the miniority and 'the others' who are envious of them want to harm and take from them instead of to emmulate, be guided by and strive for their higher standard of existence. And this is happening because we have lowered the standards, instead of pushing everyone to higher standards and excellence in their lifestyle choices, but are forcing the ones of higher standards to accept that of the lower and this is a recipe for disaster on every level of society. Also making the masses easier to be controlled by evil and destructive elements, such as a corrupt government.
Physically and emotionally healthy, morally directed people will not fall for lies, corruption that will further destroy America. But this type of people are becoming fewer and fewer. So the standards are getting lower and lower.
Watching the examples in our government, our leaders, those on TV, in the entertainment areas has become appalling.
Affirmative action  is the premise of – 'Hey, you don't need to try and become better, or even be proficient, or able to do the job, you will just get and keep the job because of your skin color, or because you are a miniority.'
And now, we have an affirmative action president… unqualified and only there because he played the 'race card', repeatedly and still does. He is a bought and paid for puppet of those who wish to take America down to take over control of our people and resources.
Obama is a weak, whiny, affirmative action president who with every opportunity given him still whines and plays the victim card. This man has no backbone, no character, no leadership abilities, lies continually and is very possibly 'gay', while living the 'facade' of a family man. His past and who he really is has been hidden. That, we, as a country have elected this lowly character is shameful and is a clear reflection of what this article is about. We have lowered American standards to non-existant for a man like this to be elected. This man clearly hates America's excellence in the world. Everything that comes out of his mouth shows his lowly self and his lowly ideas. 
America needs a President of excellence… one that takes pride in what our forefathers set forth, not some affirmative action community organizer, teleprompter talker spewing lies and con. 
We should encourage others to raise their standards, in order, that they 'will feel' better about themselves, instead of lowering our standards, so that they 'might feel' better about themselves. 
Look at the faces of the tatooed, pot smoking, fat and bloated, ill-dressed and ill-groomed… they have no light in their eyes and no pride in themselves and this is what happens with the lowering of standards. It diminishes the human spirit to a slovenly, direction-less nothing, only looking for escape. Then look at those who are fit, drug-free, with morals, standards, and direction, who dress well and are groomed…most walk with spirit and have clear eyes with a look of purpose in them.
What kind of society do we want? A Wal-Mart world of freaks or a Neiman's world of sleek, successful and well-dressed? I am not talking about money, but success and having it should be strived for, as it's a good thing and not negative as it's now being propagandized. But a human being can be fit, well-dressed and live well with a minimum of money. An easy example is that of Michelle Obama. She has all the resources in the world and she dresses like a hooker, has the manners, class and refinement of a hog, and has a cold look in her face and eyes as evil.
What it's about are choices, awareness, pride, honesty, integrity, honor, modesty, morality… The values shown to us by the Ten Commandments and the wisdom of healthy living, body, mind and spirit.
I have met many a person with little money, but with pride, honor, and wisdom and the look in their eyes and the way they carry and present themselves clearly shows excellence in a human being.
Children must be taught to strive for excellence. This will push the ordinary up and the weakest to strive higher… and those who are born with excellence to lead our world to outstanding things.
While acceptance of things lowly will only take us down lower.  Some may get left behind, but it will save the majority from a living hell.  And Americans have always cared for those less fortunate.. it's in our nature. 
There have always been places for those who can't or don't fit in. But when we have the moral, the aware, the truth tellers, the attractive, the fit, the intelligent, those who love America, those who love freedom, believe in the free enterprise system, those who love God, believe in the Constitution, the Bill of Rights and try to follow the Ten Commandments  becoming those that don't fit in … Hell is where we are headed. A hell of no one has anything… everyone is 'equal' while the government of fools control everything. 
America and her ways have been the light of the world. For her to remain as such, we must rise again to excellence and not accept less than.
Look to the left and click to follow…