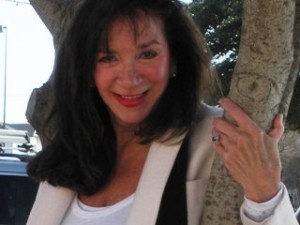 and stronger.. but don't let it enter and take you over as that is its goal.. to make life so bad, so hurtful, so much disaster, trauma, drama, hate and cruelty, murder, killing, senseless dying, maiming, chaos and harm that you will lose your faith in good, in God.
That you will turn against God and not believe any longer.. that is what evil wants to lower you to its level. That is evil's goal. That is Satan's goal for all of God's children. Satan captures and collects souls and evil will come after you the quickest and most direct way to your soul

Can you feel it in the wind, in the air, in the misdoings and ugly deeds?
I had a call from a friend recently who was distraught over the storm damage in Oklahoma… the needless suffering of innocents because of the weather.  In his pain and torment, he asked, "How can God let this happen? If there is a God, why didn't he stop the deaths and suffering of the innocent children!? If God controls the universe, he controls the weather, why didn't he stop the storms from doing so much harm and damage?
In talking with him, I know that he has a wounded inner-child. Therefore, he identifies deeply with the suffering of children. It breaks his heart because that is how and where his heart is broken. It's his wound.

And that is where Satan will come after you… right where you live, right where your wound is deepest, where you are most vulnerable because he knows that may be the way, the only way, that he can get you to turn against God.. turn against faith and belief in goodness and God…and to come to his side of evil corruption…
I am writing this for my friend….
Recently, I was hit hard where I live. As you all know, I slipped on an unmarked wet floor.. breaking my elbow and creating a hairline fracture in my hip. This accident took away my independence, my physical capabilities which I have had all my life. It was my strength. I have spent my whole life active and in some form of physical activity, from ballet, to sports, to aerobics, to weights, to teaching and training others. I think moving and being physical is the most important activity a human being can do. It not only keeps the body strong, it cleanses the mind, and spirit, keeps your mind active and integrates, the body, mind and spirit. And this accident brought me down.
I would always say if I can have a hot shower and a hair dryer, I can endure anything…well, this was temporarily taken away. I was stripped of my simple pleasures.
I felt beaten up, taken down, alone, destroyed, betrayed, confused, abandoned… but I turned towards God, not away…

I didn't curse God for letting this occur… I turned towards him to help me heal and for strength…
And that is what we all must do… no matter what the trauma, loss, harm, or betrayal.
And of course, some losses are incredibly worse than others…. so deep and tormenting that it is seemingly unbearable. But God can bear it with you… where Satan will leave you there in torment and take pleasure in your pain.

Remember Job? Everything was taken from him… everything! But he never turned from God and he was restored.
God can heal wounds, all wounds and show you the light, the way, and the strength to endure. There have been many times in my life when without the grace of God, I would not have been able to endure.
Satan knows and focuses on your weaknesses. God knows and focuses on your strengths…
No one really knows why anything happens.. no one can really know. Why was I in that wine bar, at that particular time, and decide to go to the restroom when I did? Why was the floor wet and unmarked? Why does one person live and another die when a storm hits a community? Why is one house left standing while all the others are destroyed around it? Why does a runner have his legs blown off? Why are sweet, innocent children killed in their school room? All the whys can make you crazy in the asking.  Sure go ahead and ask as much as you need to…but….
No one can know the reasons, but God. And someday, if you 'believe', you will know and understand also. You will have a peace that passes all understanding.
God has the answers… and someday they will be known. Until then..  focus and believe in the goodness of God.
Evil walks this earth. Satan rules here.
We are on this earth, not of it… everything here is temporary.
Look to the left and click to follow and subscribe…