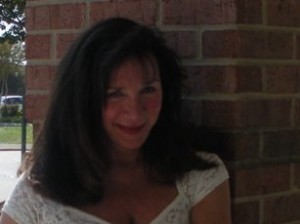 Take heed that you do not do your charitable deeds before men, to be seen by them. Otherwise you have no reward from your Father in Heaven. Therefore, when you do a charitable deed, do not sound a trumpet before you as the hypocrites do in the synagogues and in the streets, that they may have glory from men. Assuredly, I say to you, they have their reward. But when you do a charitable deed, do not let your left hand know what your right hand is doing, that your charitable deed may be in secret; and your Father who sees in secret will Himself reward you openly.

I was at a church service that bastardized this passage up one side and down the other. They bragged, boasted and made excuses for a man whom they 'claimed' followed Matthew 6. But had he really, how would they know? Men who really follow Matthew 6 do not reveal it… 
This 'church' was 'using' this in 'their agenda' to explain why a man of vast resources had squandered much of it away. 
Did this man help others? Yes, and he also did harm. He was a man with his good and bad traits… as we all are. He was a braggadocios, arrogant man who, at times, had a kind heart and, at others, was cruel to his core even abusive. He was an alcoholic, a womanizer, worked hard and played hard. He lied, cheated, gave and took away…
A part of his reason for charity to others was that he liked to feel like the 'big' man, the 'big shot' and be in control of people…give to someone and most people will feel beholden to you. That gives the giver a degree and feeling of power over someone else…Giving has that aspect to it when it is given in the 'wrong' way and that is why Matthew 6 is so relevant and important to remember its true meaning and purpose.
Also, this man was too susceptible to flattery. People would flatter him and he would 'think' that they 'cared' about him. He was a terrible judge of character, preferring the sinful over those with character, preferring those who lie to him over those who told him the truth.  He didn't like to be alone and he practically paid people to be around him… as in women… whorish types gravitated to him…. and in business deals in his later years people took advantage of him with promises of grandiosity and great wealth.
Some in this 'so-called religious' practice on earth preyed, 'prayed' on and used this man for 'their' purposes and also took credit personally when it was about Christ and not them. Listening to this service offended me into my core.


It hurts my soul when I experience things such as this…as in Oprah who does good deeds then tells everyone about it, to 'try' and 'prove' how 'good' she is. Who is she trying to convince and why?

There is much evil hiding in 'so-called' good these days… one good deed hiding many of another sort…

A pure thought can become easily corrupted by evil for its own agenda and propaganda… 
Many hiding in the mantle of the church are just that, 'hiding', who and what they really are…
The Model Prayer — "And when you pray, you shall not be like the hypocrites. For they love to pray standing in the synagogues and on the corners of the streets, that they may be seen by men. Assuredly, I say to you, they have their reward.

But you, when you pray, go into your room, and when you have shut your door, pray to your Father who is in the secret place; and your Father who sees in secret will reward you openly. And when you pray, do not use vain repetitions as the heathen do. For they 'think' that they will be heard for their many words.
Therefore, do not be like them. For your Father 'knows'  what's in your heart and the things you have need of before you ask Him. In this manner, therefore, pray:

Our Father in Heaven, Hallowed be Your name. Your kingdom come. Your will be done. On earth as it is in Heaven. Give us this day our daily bread. And forgive us our debts, As we forgive our debtors. And do not lead us into temptation, But deliver us from the evil one. For Yours is the kingdom and the power and the glory forever. Amen.

For if you forgive men their trespasses, your Heavenly Father will also forgive you. But if you do not forgive men their trespasses, neither will your Father forgive your trespasses.
Man is trying to take over the purity of God and make it over in 'their' image and for their own agenda of rule, dominate, gain and control. And this is highly apparent today. Look at Rev. Wright, Sharpton, Jackson, etc., the many churches large and small enticing and tantalizing for donations, the televangelists  giving you daily encouragement to 'give' to 'them'. Remember, Jesus threw them out of his church…

Follow God, not man. Any man or church that tries to manipulate for gain and agenda… see it for what it is… usury of the word….
And this is not of God…
Years ago, I went to see a traveling preacher that I was told about by an acquaintance with whom I discussed spirituality.
I was the only white person in the room full of blacks. The man talked, preached, called people up to the front, and put his hands on them as they fell back to the floor, some wailing and others in a trance. Some ran around the room in a frenzy waving their hands, wailing, shouting, and howling to the Lord…
I sat quietly and observed. The preacher then motioned for me to come up to the front along with a few others. So, I did, as I thought…'How weird is this going to be?'
He spoke messages and blessings to the others as they fell back and to the floor then it was my turn. I had the palms of my hands pressed
together in prayer and my eyes closed. The preacher told me, "You are a true child of God. You do his work when others only pretend. Y
ou will write stories that will heal millions. God wants you to know that he sees you. Open your hands to receive." And I did. "I want you to know this is not from me, is it from the Lord who sees who you are and is watching you." He placed an envelope in my hands then gently touched my forehead. 'Bless you, child of God."
I went back to my seat. My acquaintance and her friends turned to watch as I opened the envelope. In it was money… a lot of money and, at that time, money was something I was short of.
They remarked."I have never seen anyone give money to anyone other than children or an orphanage."
I replied, "My gosh! I don't want to take money from children or money that should go to an orphanage. I'm giving it back."
They snapped. "No! No! It's your blessing from God. Receive it! Don't give it back!"
When they passed the offering plate, I put half in and kept half for myself.
I think of this experience when I am sitting in churches with people who ring so false…

God is in you… not in some church, not in some prophet, not in some preacher in a robe standing at an altar lit by candles, not in rote repetition of words and not in anything, but your own heart and soul… if you will open and allow God in…God sees your heart and knows your deeds…
Beware of wolves in sheeps clothing…they are everywhere these days…