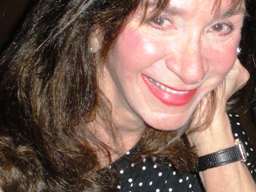 Really? Are you so sure about that? We all have the tendency, at times to think the grass is greener in someone else's life or that if we could only have this, do that, achieve thus and so – then our life would be wonderful and we will have 'arrived'! Really? Arrived – where?  Anywhere you go – there you will be. And do you really think having that car, purse, or dress, etc. will change who you are or make a difference in who you are or how you feel about yourself – for long? Whatever you put on your body – you are still yourself inside.
Have you ever envied someone else's life, only to realize when you get to know them  –  Whoa! I am so glad I am me and not them.
Appreciating who you are, where you are and what you have is the greatest awareness. It's called acceptance, peace, happiness and inner joy.  It's called  being in the moment – being in present time – and that is  the real gift – the 'present'.  You are where you are in any given time for a divine purpose and reason. It's your life in that moment of time to fully feel and to enjoy.
This does not mean that you stop trying to achieve, grow, do and have, but that you be in the moment, satisfied and appreciating of all that you have and where you are in that particular time – in the now.  Life can always change for the good, or for the worst – in an instant. If you aren't able to experience the joy in and of the moment then you will not be able to feel fully satiated no matter what you have, do or gain – you will always feel lack. longing and wanting of more or something else to try and fill up the empty hole that you have inside yourself.  You will always be thinking the 'grass is greener'. A person who does this is not able to settle into peace with self.
Things don't give you peace. Things don't/won't fulfill you for long – they will always leave you wanting for more, different or newer.
Someone who can't feel settled in self is always thinking that the 'grass is greener'.  That there is something out there somewhere that they need, just must have in order to feel 'okay', or better about themselves. They can't, – are unable to settle into peace, appreciation and joy because they are too busy being on the prowl looking for something else to fill them up.
Not being able to settle in self may  actually cause them to  lose all that they do have  – to be lost – never to be realized again.  As in a man who cheats on their spouse, 'thinking' the pretty little thing that caught their eye is what they 'must' have to feel happy and content,  only to lose everything that means any and everything in the world to them – then to realize  that pretty little thing is nothing much at all – just a momentary shiny new thing.
Those who  are always looking for the next shiny thing – end up going through lots of tinsel… without  ever holding onto  or having a real diamond in their hands for long –  because they may drop the diamond to chase the tinsel.
Those who think the 'grass is greener' have  little to no balance in their lives.  They are in a pattern of dismissing & diminishing what it is that they do have – no matter how great it actually may be. – they can't see or appreciate it  because they are always on the search &   looking for more, next, another, or what they 'think' is  'better' to fill up their empty soul. They do this because of their dissatisfaction with self.
Joy happens when you can appreciate and live in the moment. Joy is the awareness of the moment  and being in appreciation for all that you have – that what God has placed before you is yours – it's your perfect place to be!
Did you ever stop to think that while you are thinking the 'grass is greener' that someone is looking at you – your life – your wife – your house – etc. and thinking the 'grass is greener' where you are?
Your life is 'your' gift from God – whatever – where ever – it may be or is. It's yours. So appreciate the good and the bad – because it's  all yours.
How about stating in this moment – I approve of myself. I am all that I ever thought I would or could be in this very moment.  I am blessed. Thank you God for all that I am, all that I have, all the lessons, all the trials, all the awareness, all that I have become and all that I will be.  If you can't/don't appreciate the moment without the wanting, even yearning for more – you will never experience contentment, peace and joy.
Then carry  forward  from that point – creating, learning, etc, while  making sure to appreciate what you are  and have in the now,  the people in your life etc. in this time frame.
For awareness … DADDY THROWS ME IN THE AIR – memoir/self-help 

on Amazon, Barnes & Noble and all the other usual places.
You were born  and placed exactly where you were meant to be. Your circumstances and experiences are perfect for you and who you are meant to become. It's up to you to either break against or immerse yourself  – change – grow or become more – most importantly to become more aware. It's your  life. This moment is yours! Be aware and be in joy!
https://www.amazon.com/Daddy-Throws-Air-Ayn-Dillard/dp/1619848031/ref=sr_1_1_twi_pap_1?ie=UTF8&qid=1529383520&sr=8-1&keywords=Daddy+throws+me+in+the+air&dpID=41Ym6dKOKtL&preST=_SY344_BO1,204,203,200_QL70_&dpSrc=srch