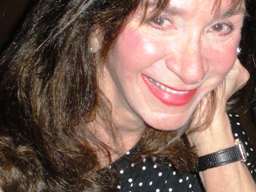 We have all these technological upgrades that we are continually being prompted to make on our computer  and our phones. 'Technology' – what is it really? It's one way to communicate through machines – it can be convenient and it can also be a pain to deal with. While it's making communication faster with ability to reach more, it is also taking away the humanness in it. It's taking us over and it's separating human beings from others with focus on machines that transmit communication with no real human interaction.  Used too often, it can become, instead of an aid, a menace to society and to the psychological well-being of human beings.  It's distancing us from one another – distancing us from  genuine human interaction as it 'pretends' to bring us closer. Used as a tool and in perspective, it's great – out of hand it becomes a distancing evil.
Machines  and things are of this earth.  Human beings are of God. Human beings are the importance  and the blessings  on this planet. Things are tools for human use – not to be used for control, to manipulate,  or to distance us from one another. And certainly not to be made or to become more importance than human beings.
Guns are things 'machines' – they can't do anything without human control over them. Those who use them to harm  and kill are Godless- faithless- lost people.  Guns used by the right people are to be for protection.  All things and machines can be used for either ill or for good. 
We are on this planet to interact with one another – person to person – voice to voice – eye to eye. – flesh to flesh – instead of texting on a phone or emailing on a computer. Technology is man- made. Human beings are created by God. Texting does not replace a real conversation and much can be misconstrued in a text as our phones self- correct spelling sending the wrong word.  It can be difficult enough to communicate in person – so texting, emailing etc, can many times add more difficulty – as it can be too fast – too easy – too unfeeling. And that is what is happening to some people in this world – too fast – too easy –  too unfeeling.
A text is not a hug!  A text is not a voice!
What this world needs is to upload and upgrade to God. We will be much better served and it's free – no app to buy or new machine to purchase or anything to upgrade or download  in order to keep up with it and not be left behind or to become 'out- of-date'.
Government is not your father or your god and certainly not the father to your children. Communication through a machine is not genuine human interaction. Real communication is eye to eye, voice to voice, person to person. How about cease texting and pick up your phone to hear a voice – better yet, have a real face to face in person communication. All this technology is creating isolation in our people especially our youth and for some it's detrimental to their psychological development, mental health and emotional well- being.  People need to feel connected to one another. Babies will not thrive and develop healthfully and normally, unless they are held, feel human touch, voice and energy – daily and often.
We need God back even stronger than ever before in our country – our schools – our families – our businesses – with a strong presence  in all  areas of our lives. We need to bring God back into our hearts! It's the family – a father – a mother – and children with God at the helm that will create a solid, stable, healthy environment for living a 'right' life. Sure, it can be done in many ways, but the 'right' way is, for the most part – the easiest with usually a better outcome for those involved and society in general.
There is right living and there is wrong. 'Right' promotes health and goodness. 'Wrong' promotes decay, harm and evil ways – addictions, perversions, unhappiness in mind, body and spirit – distancing from self and from others.
There will always be good and evil. Isn't it better and more productive for an individual and society to strive for good?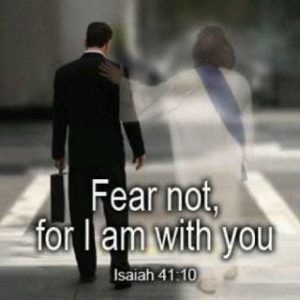 Let's download the Ten Commandments. The closer we live by and to them – the better our lives and that of others will be.
The Ten C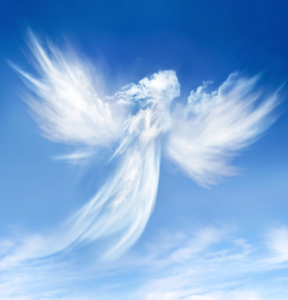 ommandments –  also known as the Decalogue, found in the Ark of the Covenant are:
You shall have no other Gods but Me.
You shall not make for yourself an idol in the form of anything. (Gov is not your god or your lord and savior – it's a false idol- giving a false sense of security – it's man- made- therefore out for self and not to be trusted.)
You shall not misuse the name of the Lord your God.
Remember the Sabbath day by keeping it Holy.
Honor your father and your mother.
You shall not murder.
You shall not commit adultery.
You shall not steal.
You shall not give false testimony against your neighbor.
You shall not covet your neighbor's house, wife, or property.
When you  strive to live as close to the Ten Commandments as you are  able , there will be less chance for murder, adultery, immorality, perversion and evil, etc. to be in our world.
God protect and bless America and all God's people on this earth!
(Yes, I am aware that I am able to transmit this message to many quickly because of technology – that is one good thing about it.)