We've known that Snopes is owned by a lefty couple. But,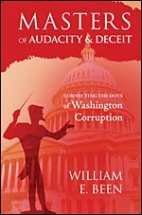 as it turns out, Snopes is heavily financed by George Soros; a big time supporter of Obama (actually, Obama's puppetmaster).
So, it might be a good time to take a second look at many of the things 'kicked in the ditch' by Snopes.
And in the search for truth…
I went to Snopes to check something out about the dockets of the new Supreme Court Justice, Elena Kagan, who Obama appointed. Snopes said what I was looking for was false, that there were no such dockets, so I Googled the Supreme Court, typed in Obama-Kagan, and guess what?
Yep, you got it; Snopes Lied! Everyone of those dockets are there.
So regarding Snopes, in reference to the article about Elena Kagan and Barack Obama dockets: The information you posted stating that there were no such cases and the examples you gave are blatantly false.
I went to the Supreme Courts website, typed in Obama-Kagan and immediately came up with all of the dockets that the article made reference to. I have long suspected that Snopes 'slants' things, but this was really shocking.
FACT: Kagan was representing Obama in all the petitions to prove his citizenship.
And now, she 'may' help 'rule' on them. (Gee, I wonder, was this the plan?)
Fishy Much?!!? Folks, this is really corrupt! Chicago Politics; and the beat goes on and on and on. Once again, the US Senate sold us out!
Now, we know 'why' Obama nominated Elena Kagan for the Supreme Court. (Remember, he rewards his 'friends.')
Pull up the Supreme Court's website, go to the docket and search for Obama-Kagan. Kagan was the Solicitor General for all the suits against him filed with the Supreme Court to show proof of natural born citizenship.
So, he 'owed' her big time. (Again, Obama's motto…reward my friends and punish my enemies). All of the requests were 'denied'. They were never heard.
It just keeps getting deeper and deeper, doesn't it? You'd think Obama has something to hide, wouldn't you?
Here are some websites of the Supreme Court Docket: You can look up some of these hearings and guess what? Elena Kagan is the attorney representing Obama… Check out these examples:
http://www.supremecourt.gov/Search.aspx?FileName=/docketfiles/09-8857.htm
http://www.supremecourt.gov/Search.aspx?FileName=/docketfiles/09-6790.htm
http://www.supremecourt.gov/Search.aspx?FileName=/docketfiles/09-724.htm
(This info was sent to me. I added some to it and thought it important to share)
Just how deeply corrupt are Obama, his actions and this whole administration?
Let me know your thoughts on this matter…