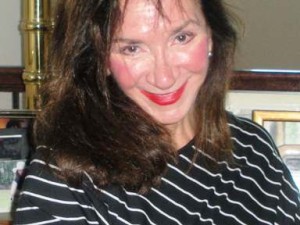 If your neighbor is in need, would you rather take them a meal, or give them some cash, or would you rather have it filtered though some government agency that takes most of the money for 'managing' their bureaucracy, leaving what actually is given to be less?

Charity and giving begins at home, in the community, in the churches and in the goodness of person to person. We need no government 'mandate' to help others and no government agency to 'manage' it for us.
The government needs to butt out of our communities, our families and our lives.

Government agencies created to 'give', are 'actually' agencies created to 'take' money from the private sector for government use, to support itself, 'government greed', or to use as 'they' desire and to give to whom they want and choose.
Government agencies spend and waste more than they 'actually give'.
Obama is trying to do away with charitable deductions. He wants to take one of the incentives away from private giving to have the government control everything.
Wouldn't you like to choose who you give to and actually know who you give to and that they actually get it? The government takes away individual choice.
If a neighbor needs money for food, if you give the money, or food directly to them, you will know that they get it.
As far as the government goes, we know not where the money goes. It may very well go to Michelle Obama's travels, or to some comp
any that Obama is 'gambling' on like Solyndra or some other 'green BS'.
Concerning American aid to foreign countries…many have dictators that for one example; build a palatial home, while the needy get nothing.
So, countries who are beneficaries of America's money, have dictators that live extravagantly, while
the needy starve.
And these dictators and rulers hide money in 'foreign accounts'.
It's a racket of dictator favors and dictators sucking and keeping benefits from the people for their extravagant lifestyles.

Consider all the American money given to Africa and it is still a third world country with wealthy dictators, intense crime, war, murder and poverty in the masses.
Government foundations and trusts of 'charity' and 'giving', are many times, just a way to take, funnel and filter money back to themselves and their causes…a little bit of good and a whole lot of something else.
Recall when Clinton and the elder Bush joined together to raise money for disaster relief? And oops! All the money was gone, no one could find it, who took it, or where it went… and this Ladies and Gentlemen, was giving prompted by two ex-presidents…
Money needs to stay in the private sector, so 'we' can choose who to give, or not give to, and to know that they 'get' what we are 'giving'.
The more a government takes from the private sector in the 'guise' of giving and charity, the more corrupt the government becomes.
Inheritance taxes should be totally done away with. The money was taxed when it was earned, so to have it taxed again at death is double taxation. A person should be able to give their money, at their death, to whomever that they want, not have it taxed again by the government to distribute and use as they choose. It is
'our' money not the governments.
And America needs to pull out of the UN. It is going to implement taxes to take money from America to distribute to other countries as aid. Sounds nice… huh? Yeah right! Like that's their real agenda…
Thoughts…