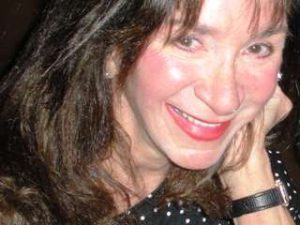 Some call these people Narcissists  – and they may be in varying degrees – displaying Narcissist traits on different levels. Bottom line – in their world no one has value or matters but them. They have no genuine compassion or empathy for others, unless they can put it to use to benefit them in some way, be it excitement, seduction, sex,  monetary profit, or for even the sadistic pleasure they feel while harming another. – because at least then they can 'feel'.  Many live a life of depression with little to no genuine fulfillment. They are empty. They may own things and 'appear' to  have some kind of earthly power, talent or position, or they may not. 
Nothing feels worse for a Narcissist then when they realize that things are not going as  they direct – that others in their life aren't going to be as they want them to be – that they aren't the king of all they survey – that things, power and money aren't enough even after attaining them, their emptiness returns. They  may fall into narcissist depression. They dance and internal dance of – inflated ego – thinking they are more than, to complete deflation – thinking they are less than and are full of self-loathing.  Think Hillary Clinton – a public display example of this affliction –  self-serving and really only about self gratification. She will not – apparently cannot,  let go that she lost the Presidency –  because she feels and thinks it's all about her.

People such as this can't see past self because they have been deeply wounded  with no capacity to genuinely self-reflect and to heal. They  try to fill their wounds with things –  addictions – money – power – control over others and when it doesn't work or doesn't pan out – they are still left with their wounds. This is when they may become desperate,  anxiety ridden , fall into  deep self-loathing and depression.
They have no ability or are in fear about self-reflection concerning their behaviors or to  have genuine empathy, caring or concern for another or others, because everything is always about them.  They give only in order to get. 
There is  a seemingly flip side to this, in that some care so much about themselves and carry such emptiness that they  even may take into self the pain of others to fill themselves up.  Feeling something even if it's pain is better than nothing. If someone else is hurting, having issues or even dies, they make it about self.  They may even suffer as if it were happening to them.   They may 'appear' to  care even overly so about others and the world at large, but actually,  it's that whatever happened/happens to someone else, they make it about themselves  and this is because  they are empty. Even another's death becomes about them and they may carry this for years – if not their whole life.  Mourning the death of someone at length because they make it  ALL about self. It gives them an excuse  not to self-reflect,  heal or to genuinely live . They wallow in pain as their excuse. Depression becomes their excuse – playing victim, so that others who can genuinely feel will feel sorry for them. – thus manipulating others for self attention, once again. 
They will take in and make everything  and anything as being about self – in order to fill up their emptiness and lack.  Pain and depression become their best friends.   People such as this may get overly emotionally dramatic and be unable to let go of events that happen in the world. They may 'appear' to be caring bleeding hearts when in actuality they are selfish and make everything all about self.
They may worry, criticize, may be cheap, miserly and isolate themselves. They isolate themselves so that they won't have to meet anyone else's  needs or expectations. It's  mine – mine – is their motto.  To give to another in genuine generosity  makes them have the feeling that it is taking something from them.  'I don't need or want to care about or to  give to another because- it's all about me. Just giving gives no value back to me.'
Meeting another's needs drains them because they  are so focused on self that they have nothing to give.  They only have the ability to suck off others. They want no accountability or responsibility because that would mean they would need to think of another in genuine consideration , to compromise, or to put another first, at times.  Unable to do this – because all they can think of is what value someone gives to them  – what they can take, steal or what they can extract.    They need more and more to fill them up.   If they  do  give help for  a short amount of time,  it's to have the temp high  of doing so  which makes the giving about them. Nothing is genuine.  Because they aren't genuine to self  – they are walking  facades of being human.  Selfish to their core. 
Narcissists do not genuinely love or have empathy for others. Because not one has value to them unless that can take or get from them and love is not about taking it's about giving. Narcissists cannot/ do not feel joy nor do they genuinely love.
They are people without hope, faith, joy and love. They are fractured. And rather than process their deep seated insecurity and emotions to come to healing, fulfillment and joy, – they are more comfortable staying where they are. They may even wallow in it. They may  overly attach to animals, things or places. They may isolate themselves and feel sorry for themselves. They are overly critical of self and others – nothing is right. Nothing is wonderful for long. They have no joy in their soul for just being. They are not grateful for what they have or have been given. They are constantly on the quest for more, different or  what they think is better.They may go from buying one thing to another –  to be satisfied  only for a bit – because they are never satisfied.  So off to the next shiny thing with it's momentary high, intrigue and distraction.  They are stuck, blocked and they make everything about self. They destroy their own happiness and that of others. Once they attain what they thought they wanted – it doesn't satisfy them because they have no ability to feel  satisfied – wanting more, different or what they 'think' will make them happy.

One romantic conquest after another, stuffing their face with food, buying – buying -buying.
They roam this earth in a depressed state of being – searching for something to fill them up. 
To feel and be fully alive, you must process your emotions and the feelings connected to them.  Along with this comes faith, hope, love, forgiveness and joy! God means for us to live in joy. Satan means for us to live in depression, loss, pain, worry  and unhappiness. Satan rejoices when we live in feelings of lack and torment. God rejoices when we live in feelings of abundance and peace.
To have and feel genuine empathy for others, to care, to put others before self is why we are on earth.   But it takes the ability to love self to be able to do so – not in the Narcissist self-love of me -me- me( flipping from the mentality and emotions from a toddler to an adolescent) – those whom are never fulfilled unless, it's momentarily then always needing/wanting more . But to be in the genuine love of self as seen through the eyes of God – as a mature, caring, feeling adult.  Most of us emotionally and mentally grow out of the 'toddler – adolescent mind' into maturity –  these lost souls – do not.  Like a selfish child nothing matters to them – unless, it provides them stimulation and value.

When it gets real – time to become an adult- be accountable – put others first or equal to – they run away or fall into depression. 'Oh poor me' is their internal mantra.
Victims are the greatest stealers of other's energy. They suck. They destroy. They criticize. They blame. They whine. They wallow in self pity. They take. They are depressed – angry – sullen – unhappy – unfulfilled. They are a weight on everyone's world where they enter and stay.  They suck the joy out of the world.
Those who make everything about themselves are lost and never find fulfillment in their heart and soul. Nothing matters to them until it happens to them.

I saw the movie LET THERE BE LIGHT  – it's a story of a man  doing just this. He  makes everything about himself. His pain, loss and mourning are only about himself. He doesn't recognize the pain in those he loved.  He doesn't  see beyond self. He has no faith.  So he fills himself up with liquor, things, sexual pursuits, distractions and by turning against and trying to negate God.  Then God reveals the light.

May God reveal his light guiding you to the way of internal peace.
Becoming aware is our path to healing our wounds…