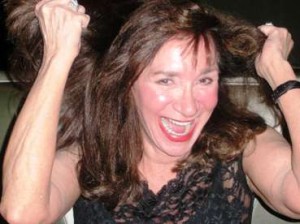 Bought and paid for media whores…
We have a corrupted media. Journalism is supposed to be our first line of defense against a corrupted government instead we have a corrupted bought and paid for media of whores covering up the corruption and spewing agenda-filled propaganda.
To take over a country control the media. Control the media, you control their minds.
The media, a bunch of sensationalists, bullies, gossip mongers, racists, liars, biased, agenda-filled, self-promoting puppets bought and paid for by those who want the public to believe as 'they' tell them to. So, they repeat, repeat and repeat just like the dictator Obama does  who actually said, "Say it often enough and they will believe it." Obama is a bully… so 'his media' follows his lead.

That's how Obama got to where he is with this lying, liberal/progressive media cover-up and onslaught. 
Media control is the tool of dictators and Obama along with Oprah, Soros, Muslim owners, etc. and other's help are going at it strong to promote their self-serving agenda.

I have grown to detest the media. There is no journalism. It is opinion and agenda-filled propaganda. I have no respect for them. They are about ratings, not truth… about agenda, not truth, while promoting and selling their books. They are all corrupted…
If we allow the corrupted media to choose our next President, we are done for as a free society…

If we follow and buy into the bought and paid for ignorance of the media, we are brainwashed fools. The current media is an enemy to all Americans… and needs to be removed and replaced with real reporting… real journalism, and brave, honorable people unafraid to tell the truth  with the integrity not to be bought off. This is what news programs should be… the search for truth, not the vilifying of some and the covering-up for others.
Then the incessant repetition on all channels of the same story repeated ad nauseam.
What we have now is a bunch of talking heads like on some continual idiotic lame talkshow… some try to be cute and funny, some try to show conflicting ideas to be 'fair and balanced' and I find it mostly to be ignorant entertainment pandering to fools.  It's an Oprah, 'The View'  trend of idiocy. It worked for them so they all follow suit.
Obama is taking apart America one freedom at a time. Progressive equals communism. Read about Agenda 21, Agenda 2030, NWO under the rule of the UN. 1st thing they are using is the con of global warming, the EPA is being used to implement rules, regulations, and taxes to put all resources under the rule of the UN and the NWO. This is the big news. So why isn't the media talking about it continually?  It effects everyone of us and will lead to America's destruction, to insert us into the NWO under the rule of the UN.  They are using the US as an income stream to fund this con.. Why isn't every news program in America reporting this?

The media  people are working for Obama and the progressive agenda, not the American people. It's all slanted for the agenda of the progressives as they attack real Americans on all fronts.
Oh, but when Obama starts to fall down  some will swing and shift to protect themselves, but will always be for their hidden, but not so hidden-agenda…

The media is sick, distorted and appears terminal.

All the talking heads giving their opinions…blah! blah! blah!  Telling Americans what they 'should' think and why. How insulting and hateful these media bullies are I know, I am insulted.  Who are these people really? Who put them where they are and why? None of them impress me. In fact, they bore me, irritate me and strike me as hollow, scripted puppets..
Their slanted BS polls used to try and get the sheeple to think that everyone feels one way or another, so they will want to be like the rest or turn against others. It's all orchestrated talking points. They report a poll that deems those who like Trump are uneducated. What a lie, agenda-filled propaganda. Who takes these polls. Who creates them and who do they poll?
Actually those who support Trump are the most educated, and successful in their lives and don't want or need government hand outs and freebies. They are the energetic people who control their lives and don't what others to dictate to them.
 Polls, media sound bites, who they attack, what they attack, what they repeat, is all done for their agenda to brainwash to get the masses to do as they direct, think as they tell them to and believe what they say.
It is up to us to hold the media accountable… because of their cover-up and protection of Obama, we have the worst, most corrupt, traitor to America, now in the position of President.
 If we allow the corrupted media to choose our next President, we are done for as a free society…
Look to the left and click to follow…