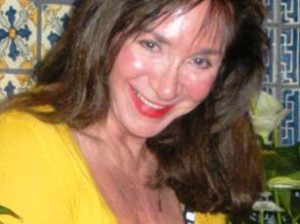 Once commitment happens is when everything begins and until it happens it is playing  and that goes for relationships, a business, or any endeavor. Nothing happens without the commitment to it.
com·mit·ment
– a promise to do or give something
– a promise to be loyal to someone or something
– the attitude of someone who works very hard to do or support something
A person can talk all day about losing weight but until they commit to taking the action, it's all for naught and is wasted energy.
A man can say that he loves a woman, but until a commitment is made, it's playing house. To want all the benefits of a relationship or marriage without the commitment is spoiled and childlike and will most always do harm to both participants.
A person can talk about writing a book or creating a piece of art but until the commitment and action are taken, it's nothing but talk.
It's either worth the commitment or it isn't. A person is either commited or they aren't. Some people won't or can't make commitments. They avoid them skipping from one thing to the next, be it a hobby, a relationship, or a job.
Let's talk relatonship commitment. A man and a woman committed to creating a life together is the best and what God intended. Sex without commitment… well, what is that exactly? Not much!
When a man commits to a woman, oftentimes, is the point when he become a real man. He oftentimes becomes more successful than he would have without her or if he remained single. A mature, genuine man becomes focused in his life by making this commitment to his beloved and this life.  He claims responsibilities as a man and an honorable man not only wants to make this commitment but takes his commitments seriously.  The dishonorable man, not only does not take, or make the commitment, but he may not honor it if, and when he does. That is why we have so many fatherless homes, children left with mothers to do it all. There are fewer and fewer male role models. It seems the commitment to a relationship, love,  and to have a family have lost value to some. When this is the most valuable commitment and in the long run reaps the greatest rewards in life and it  all begins with commitment. (I know a woman must make the commitment also for it to work and for it to be worthwhile.) But it begins with the maturity in the male… otherwise, a woman is forced to take on the male role and this is one most women resent then bitterness takes over the relationship.
A man is the leader, the provider, he sets the stage. The woman is the nurturer and the creator. I am not implying that there are not dimensions in of both in either sexes… but this is their primary innate roles. Men hunt and gather and women create the home. If a man can't/won't do his part, the woman cannot do hers and it all falls apart. (and of course, visa versa) Men are stronger, women are softer than, and again that doesn't mean that women aren't strong or that men can't be soft. Actually, softness is the the most strength. A women helps a man process his emotions, but if he doesn't do his part in creating that space for her, she will get exhausted… as will a man who is providing and doens't feel nurtured and appreciated. Appreciation is the key. Both sexes must feel appreciated for what they bring to the relationship as both are equally valuable and the place it begins and the glue that holds it together is commitment.
At times, a commitment can be difficult to hold to, but all that's worthwhile in lfe begins and ends with a commitment to it.
Having a child is one of life's major commitments and anyone who has a child without the commitment to the  well-being of the child is an immature, selfish fool.
Commitment is what
Transforms the promise into reality.
It is the words that speak
Boldly of your intentions.
And the actions which speak
Louder than the words.
It is making the time
When there is none.
Coming through time
After time after time,
Year after year after year.
Commitment is the stuff
Character is made of;
The power to change
The face of things.
It is the daily triumph
Of integrity over skepticism.
When I say I love you, I mean that I'm committed to working to love you even when it's hard.
by Ashbash
It's out of commitment that comes true happiness and contentment…
Look to the left and click to follow…