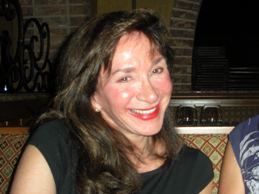 I get many inquiries from men who are apparently frustrated concerning this issue. They state women 'say' that they want a nice, kind, sensitive, and caring man, but are attracted to and choose the mean, irresponsible ones who treat them badly. Men are commenting that women say one thing, but really want something else… the 'bad boys'…
So, I will state 'some' of the things that attract me to a man, but not necessarily in order of importance. And these things 'attract' me, but if he doesn't stay this way… he will lose me fast…
He puts me first in his life before work, sports, hobbies, his buddies or anything else. That he genuinely likes me, 'gets' me and respects me even when we have our differences. That I feel 'beautiful' around him even with dirty hair or after working out, or if I have a cold… I never get colds, but if I did. Or okay, if I am feeling under the weather, grumpy or fat…
That he be punctual, has his life in order, knows what he wants and where he is going. No addictions, as in alcohol, drugs, etc. That he keeps his body in shape… likes to have fun, laugh and play like a child, but can also be serious, intellectual and deep.  That we have a similar sense of humor and style…
That he makes me feel treasured, valued, cared for and safe… that he respects what I offer him as a woman and values my femininity.
That he respects women in general and shows this by his actions, not just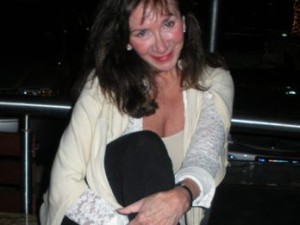 words…lip service sucks.
That he be romantic. I am a flowers, jewelry kind of girlie type, but am also athletic and a 'Tom boy'. He appreciates my moods and all my dimensions and realizes that I am 'one of a kind'. That he has morals, standards, ethics and self-awareness. That he is true to me and only me and values the sanctity of a relationship.
That he is sensual, sexy and passionate and knows what this 'really' entails. He knows sex (he's a grown up, not a boy in this regard)is only 'one' way of expressing affection…an important one, but if other aspects aren't in place… it will die a certain death.
That he is physically active in some form and energetic… that he respects that I might dislike some of the things that he enjoys and that's okay with him. That we have time alone and together.  That he recognizes that I am an individual and so is he… we are not joined at the hip, but bonded out of love and commitment.
He has manners, is well-spoken and has good teeth. He is successful in his life endeavors and career. He is financially successful enough for me… I don't pay for dates or financially support a man. In my opinion, any man who expects or allows this is not a man…
That we share some life goals and he is supportive of mine…
While we all have our particular likes and dislikes concerning the opposite sex…. this is a bit of what I appreciate in a man..
But none of it matters, if the chemistry isn't there. Chemistry is key and  the glue that holds it all together…
A personal story: I was once married to a man… where I put most all the deposit down on our house that was filled with mostly all my furniture. I cared for his young daughter, cooked, worked-out, ran errands, planned entertainment, decorated, ran the house and made his life good. I stood by him during a lawsuit from his ex. That he won because of me and what a great step-mom I was. I gave up our honeymoon so that he pursue protecting his child. He did not buy my clothing or much else and all he did was criticize me. He didn't want me to workout or to work and he sabotaged anything that I wanted to do. Nothing I did was good enough for him, while really, truth be known, he wasn't good enough for me… if you get the drift? He was controlling. He was arrogant, lazy and all about himself. He was fearful that he would lose me and he did.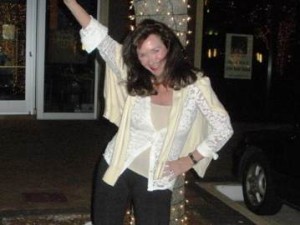 We divorced. And I was so happy when he was out of my life. You see, he tried to diminish and control me all the while I was being kind as I cared for him and his daughter. Instead of supporting me, while I supported him, his work, his daughter and his life…he put me down…
But I 'wonder' what he (lied) told other women about me after the divorce? Get where I am going with this??? He 'thought' he gave me everything and he gave me nothing. I felt alone the whole marriage. After he won me over, put a big ring on my finger and we were married … the fun and attentiveness stopped and he became a jerk. And I stopped caring about him and getting away from him was all I wanted…
If a man doesn't enhance my life and make it better… why would I want him? I wouldn't! I don't!!! I am the prize and if he doesn't feel that way then why would I make him 'my' priority? I wouldn't and don't…
So men… are some of you, perhaps, at times, misreading and mis-telling how you interacted with your lady that you 'now' complain, you gave so much to? HUH? Really think about it honestly!
Okay women! Let's tell men what attracts us to them and keeps us happy and content. Apparently, many men don't know and would like to understand…
To sum it up… I like a good guy with a little bit of 'bad', enough to make it interesting… HA!
And I come first and if I don't l am gone…