with the ability to act on it without conscience…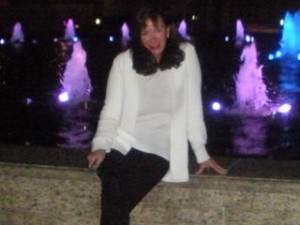 I look at this psychopathy as evil versus good, Satan vs God.. it's really that simple.
Psychopaths have a lack of compassion towards their fellow man along with no conscience.. that is their main trait. Al the other traits are part of being human and  'normal' people have some of them also… so they are not definitive..
Good vs Evil. It has become alarmingly pervasive in today's world. All things, institutions, values, and beliefs are in a process of compromise and falling into evil… without conscience.
Think about our public figures.. the music… the sexual innuedoes.. the lying… the agendas with the pretense of good that are only hiding the evil of control and domination.
Obama is one good example.. his disregard for our constitution.. his disregard for Americans.. his agenda comes first with him. He cares not about the people. He only cares about winning and his agenda.  His ability to lie repeatedly, spin and lie again. He is Leviathan directed and full of chaos.
"The man who refuses to judge, who neither agrees nor disagrees, who declares that there are no absolutes and believes that he escapes responsibility, is the man responsible for all the blood that is now spilled in the world. Reality is an absolute, existence is an absolute, a speck of dust is an absolute and so is a human life. Whether you live or die is an absolute. Whether you have a piece of bread or not, is an absolute. Whether you eat your bread or see it vanish into a looter's stomach, is an absolute.
There are two sides to every issue: one side is right and the other is wrong, but the middle is always evil. The man who is wrong still retains some respect for truth, if only by accepting the responsibility of choice. But the man in the middle is the knave who blanks out the truth in order to pretend that no choice or values exist, who is willing to sit out the course of any battle, willing to cash in on the blood of the innocent, or to crawl on his belly to the guilty, who dispenses justice by condemning both the robber and the robbed to jail, who solves conflicts by ordering the thinker and the fool to meet each other halfway. In any compromise between food and poison, it is only death that can win. In any compromise between good and evil, it is only evil that can profit. In that transfusion of blood which drains the good to feed the evil, the compromise is the transmitting rubber tube."  Ayn Rand, Atlas Shrugged
Look to the left and click to follow and to subscribe…