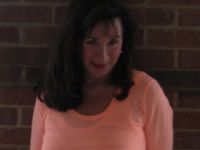 It is such a precious time. Do you recognize it as such? What is it that you do when your time is yours alone?
I enjoy working out, writing, reading, contemplating, being quiet unto myself and close to God…
"The most profound relationship we'll ever have is with ourselves." Shirley MacLaine.
Being alone makes some people frantic and stressed, others enjoy their alone time.
Being alone doesn't mean you are lonely. Although nothing is wrong with being lonely. It's just part of being human. And sometimes, you can feel more alone and lonely being with someone, or even in a large group, than you feel when you are actually by yourself. And that kind of loneliness is the worst.
It's normal to feel lonely when someone you love dies, or after a breakup. And to avoid that feeling is to avoid being human. 
Most all of us enjoy companionship, but those of us who need it like a craving may make bad choices in companions. Moving from one bad relationship, or one friend, or activity to another to avoid being alone. Hanging around someone just to be with someone and not alone… to not 'feel' lonely is a sad place to reside.  Or those going to packed and noisey places to drown out their aloneness with the distraction of too many people, alcohol and activity, so they can 
temporarily
put at bay the humanity of their aloneness. Or those who are overly busy, running here and there avoiding time for self and reflection.
Those who can be alone and enjoy it, oftentimes, can more often recognize a bad companion from good because they can feel and tell by their time spent alone when something is good or not for their well-being. Time alone allows for reflection and to get to know yourself.
My Dad was injured in the war when he was young and spent much time alone in an infirmary. He told me it was horrible being hurt and alone. That he had never felt so lonely. I recall the way his voice sounded and the way his face looked when he told me about this and it made me feel close to him that he would reveal this to me.
Nothing is wrong or weak about being lonely… And it's an aware, actually strong person who can state it. Feeling lonely is like all other feelings… sad, happy, angry, joyful…and they are all part of the human experience. It's a fortunate human who allows themselves to experience all the feelings and the emotions that accompany them.  We are sentient beings. We are on earth to experience and to feel.
I talked with a woman who had been married most all her life and had many children. Her life had been filled with many people and much activity and she told me that during that time, she most always felt lonely and that it wasn't until her children were on their own and her husband died that she felt at peace and not alone. Interesting, huh?…  My take is that finally, she had the time to reflect and to know herself and in the company of herself she was not lonely. What a blessing.
I have known people who will never admit to being lonely. It's as if they think to do so makes them appear weak or something undesirable. Being able to know and state how you feel in any given timeframe with personal awareness shows strength of character.
I like being with people and I like being alone. I like being with myself because I like me and don't need a diversion from who I am all the time. I have had times in my life where I felt like I was never alone. I was so busy with so many around me that I had little to no alone time. It could get frustrating and didn't feel good… and I was so glad to have sometime to myself.
So, if you are alone and lonely enjoy it because it may all change to a timeframe where you don't have a minute to yourself.
If you can't stand to be alone and experience the feeling of being lonely, why is that?
After all, when we enter this world, we are alone and when it's all said and done, when we die, we do it alone.
Think of Jesus alone on the desert or dying alone on the cross. Even with people observing, he was alone.
Somethings, you just and must do alone…
Do you enjoy your alone time or do you dread it? 
Can you admit to yourself and others when you are lonely or do you deny it?
Look to the left and click to follow…