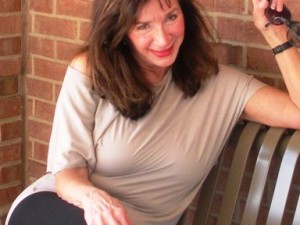 …is telling you to not have your own opinion. A judgement  about something or someone is only an opinion and we all have them and we all have our right to have them…that is if we still live in a free country.
Political correctness is censorship. It's to shut people up and to make them complicit to that which they don't want to be, or to like what they don't, or is a kind of a force of encouragment to 'pretend' to like, or to go along with things that they really don't want to, or approve of.  It's rank manipulation and done for control of societies' expression and thought processes.
We are all being judged all the time. We all make 'judgements' about others either internally or externally and so what?!  We either like someone or we don't.. it's an individual judgment call.
There was this woman that some friends knew.. she was just out of a marriage and was screwing every guy that crossed her path then the guys would stop dating her, she would whine and complain. She drank like a fish and it was uncomfortable even gross to be around her. When people would see her coming, they would hide to avoid her. Trying to be helpful, some gave her their opinions and advice, but instead of listening and taking it in, she would defensively exclaim. "Don't judge me!"…  then she would pout and whine… She was a mess!
Hey, truth is, she was acting like a skank, and her behavior and lack of morality were stupid and not getting her what she wanted, but she didn't want to be told this and certainly not 'judged', or to hear the truth, even as she knew what she was, she didn't want to own it in herself… hence her cry, 'don't judge me!'
This is the cry of people who don't want to be called out for what truth and reality is, because when they are, they 'will need/have/be forced', to look at their behavior and who they really are instead of who they are 'pretending' to be.
The "don't judge me" crowd are the weak losers.. the whiny, lack of character, morality and standards slime who just do any and everything that they want to without wanting any accountablity for their actions or behaviors…
"Don't 'judge' me is the cry of those of the 'political correct' BS! The brainwashed sheeple who follow the lead and the chant of the non-thinking.
I have never told anyone to not judge me and never would or will. People who cry this out are not people I will be around. I have found actually, 'judged',  them weak in character and it has never failed to be correct how I 'judged' them to be.
Some will state that in the Bible it says, 'don't judge others lest ye be judged'. And only God can judge… Yes, it does say that.. but it has been taken out of context and used by many who don't even believe in the Bible or God… then twisted to suit in their defense, which is to to live like trash.
"Don't judge me" is the cry of the liberal/progressive losers. This is my opinion and I have a right to have it and to express it!
If you say "Don't judge me" around me… you will not be around me for long.
Look to the left and click to follow and subscribe…