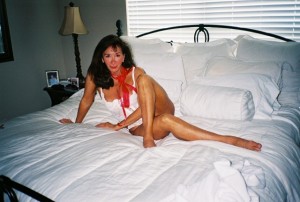 to a man who stated more than once, "I am the boss in bed." And also that he likes to throw a woman around in bed. And also that sex isn't worth it, unless it culminates in orgasm…???
Is he a control freak? Does he dislike women? Does he like to dominate in bed because he feels his life is out of control elsewhere? Is he a 'soon to be' abuser? Is he a sex freak? Is he just plain freaky? Is he unable just to enjoy touching without the 'goal' of orgasm? Might he become cruel and dangerous in the bedroom and elsewhere? Is he all about 'sex' and not about feelings, caring and love? What might he be afraid of? Why would any man be afraid to let a woman have a say in the bedroom and take the lead at times? (unless, he's a Muslim, Ha! Now, that is one practice that is clearly scared to death of feminity, a woman's power and their desire for her.) Might a man who says such things be of a similar mindset? A fearful, internally weak male, too insecure to enjoy a woman taking the lead, or being 'equal' and in control of her own body and what happens in the most intimate of times of physical sharing.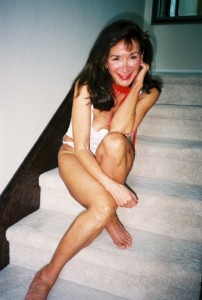 Sure, we, women, like it when a man is assertive and takes charge in bed, by the way he holds, supports, and knows his way around a woman 's body with sensual technique… but sharing control in the bedroom is what's sensually fair and actually exotically arousing… and what 'real man' with the emphasis on 'real', wouldn't 'enjoy', instead of being 'threatened' by a few surprises from his lady? None, that I know of…
And while rowdy rambunctious sex can be fun at times, also is slow and sensual … it just depends on the mood…
So, what would be the mindset and internal story of man who makes such statements?…
After all, sex is a shared activity of pleasure… sure games can be fun… but a man who 'announces' he's in control… instead of showing his lead… umm… what is that really?
Look to the left and click to follow and subscribe…