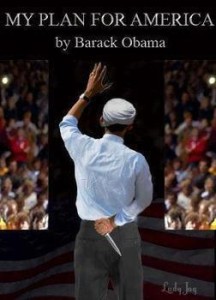 In fact, Obama appears to be in a fast race to have a Muslim infiltration of America and to make America Muslim….
Why is the Obama regime so Anti-Christ? But then 'occasionally', Obama will read from, or 'quote' the Bible only to use it as a tool to further his agenda of destroying America. Whenever Obama does read from the Bible,  it rings as false as anything could.
Why is Sharia Law being allowed anywhere in America? It is against the American Constitution. Sharia Law is a political ideology disguised as a religion with goals to take over America and the world. They sanction lying, taqiyya, to achieve their goals. They use stealth jihad tactics (everything short of physically going to war) to infiltrate, propagandize, elect Muslims to office, and convert Americans to Islam, in order to establish Sharia law as the law of the land, and make the country an Islamic nation, ruled by a Sharia-compliant caliph.
Christians are life, freedom, forgiveness and love. Muslims are  death to anyone who isn't a Muslim, maiming, killing, torturing, diminishing women, etc.
Why couldn't the Obama administration find qualified men who were 'born in America' to help make decisions about our country?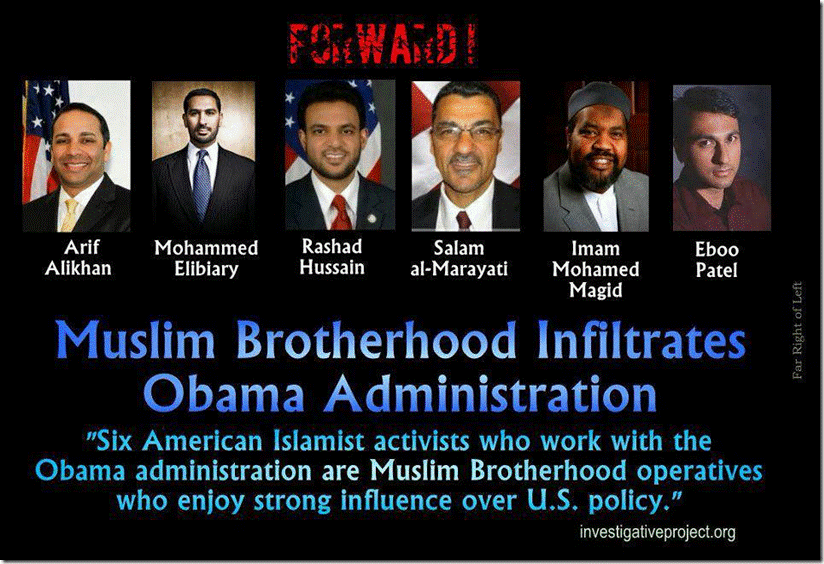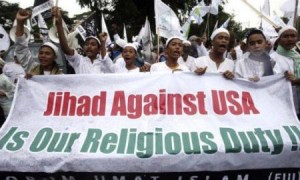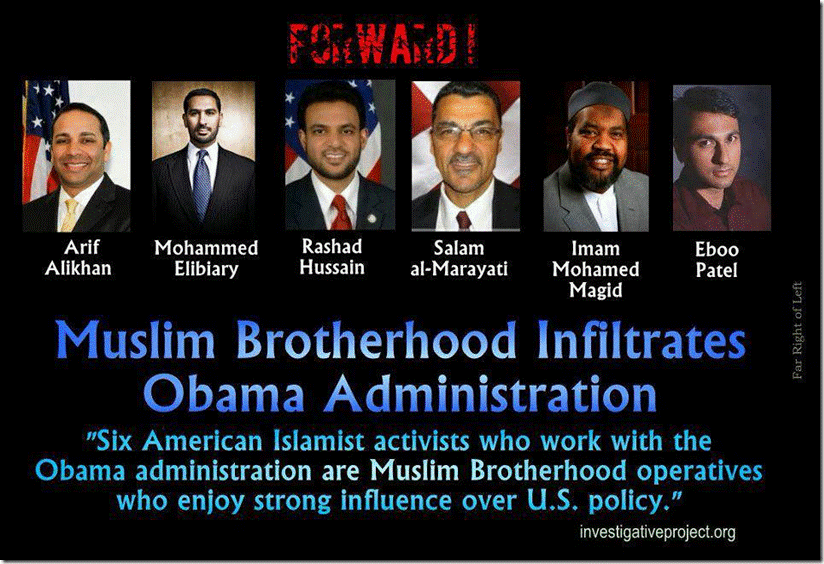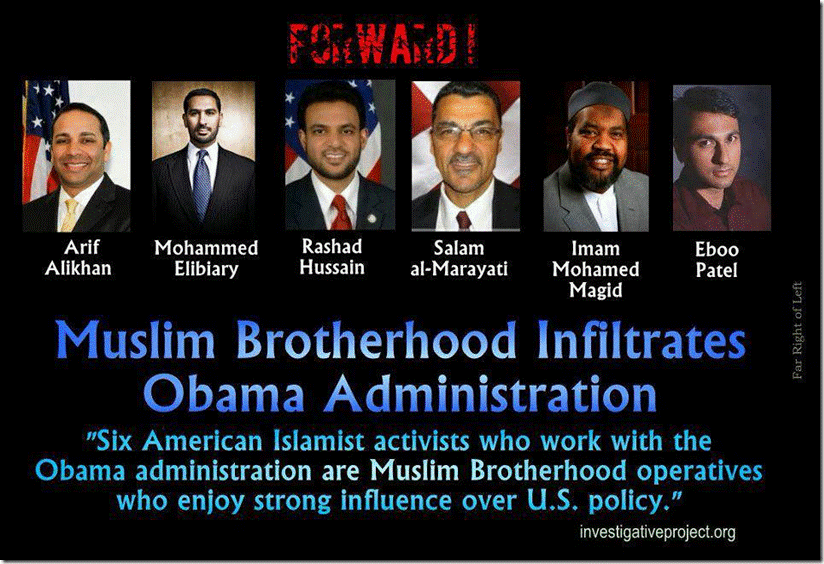 Arif Alikhan – Assistant Secretary for Policy Development for the U.S. Department of Homeland Security.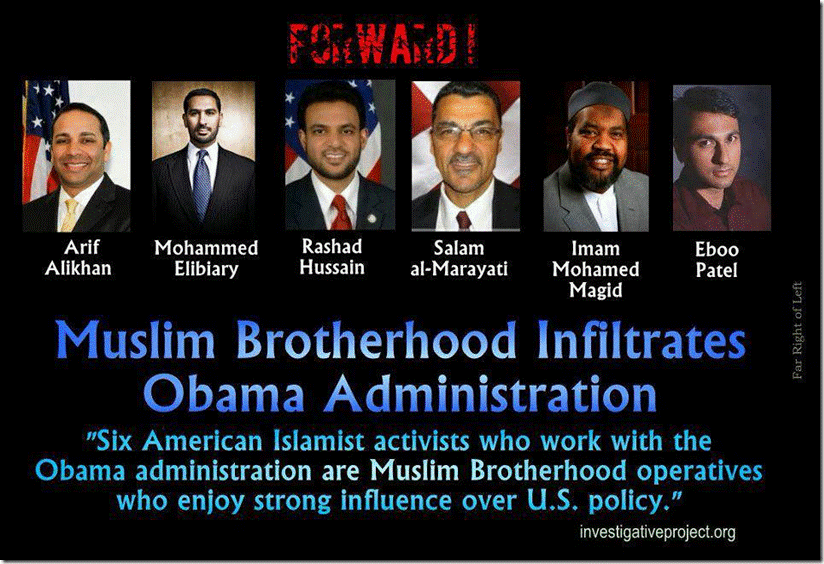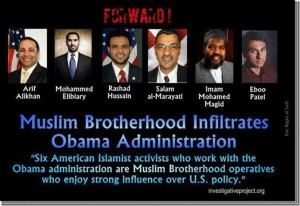 Mohammed Elibiary – Homeland Security Advisor
Rashad Hussain – Special Envoy to the (OIC) Organization of the Islamic Conference
Salam al- Marayati – Obama Advisor- founder Muslim Public Affairs Council and its current executive director
Imam Mohammed Magid – Obama's Sharia Czar – Islamic Society of North America Islamic Society of North America
Eboo Patel – Advisory Council on Faith-Based Neighborhood  Partnerships
How does this sit with you America? How will this affect your lives and that of your children? How will this change the direction of Am
erica from in God We Trust to the archaic, Neanderthal, dark ages practice of Allah this and Allah that? Killing for Allah ranting and BS! This is not a peaceful practice… no matter how much they 'claim' that it is…
Why is this Muslim infiltration being allowed?

Will America's women soon be forced to dress like this…? Or they will be raped, stoned or worse…
Sound impossible!? Well, who would have ever thought we would have this intense Muslim infiltration in America and around the world…
What are we going to do about it?
Look to the left to follow and to subscribe…