This letter was sent to a woman on a dating site…
He asked for her email off the site and she gave it to him… and he sent her this…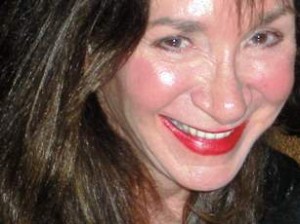 Hello,
Nothing can be as good as meeting a new friend today. It is Jan. 22nd, 2013 and for me it is a new day and a new beginning. I just want to say a big thank you for giving us the opportunity to communicate more. I am Bryan as you already know, I live in Saint James, New York, I's 6'1, Grey hair, hazel eyes and white/Caucasian.
Sometimes I count myself fortunate to meet certain people in my life just as I met you today on the site, Apparently, my aim is just to meet the right woman that my mind feels comfortable with in knowing much  more about her and you definitely strike my fancy. When I saw your profile on the site I said to myself, could she be the reason why am on the site with a straight face! Then I thought to myself, If I don't make the flight move, I might regret my actions. I'm a kind of a man who feels life is worth more to share with someone special.
I have been a successful entrepreneur for several years now and I think it is time to move on. The social media was a great place to meet someone who you can both talk about things in life and what you aspire. I'm not a man of little words or someone that would be scared to share  his emotions. I usually say to myself that when the right woman comes, I would definitely start looking forward to retirement because I want to always travel to places and have much fun together. It hasn't been really easy been widowed with a young boy but I was happy to be able to bring him up. I am into Designing $ building electrical power plant for the past 20 years and I have passions and love for what I do. I'm a man with a strong heart, loving, caring, honest, compassionate, and affectionate. I believe in God since and never stops going to church every Sunday.
I count myself as an outgoing person, cinemas, concerts, theatre beach, travellin and relaxation. This are few sports I watch, tennis, Football, Basketball, Golf etc. As I said on my profile I don't want haters as a somen or a sadist. I don't want games or someone who will continually live in the past evne though we can't forget our past, I believe strongly in the past as it is what makes us who we are right I want a woman that wants to take a step further in life. The present is now and now is how to move on in life. This kind of music I listen to are: R&B, Soul, Classic, country music and blues. I like taking a long walk on the beach, love going to tour like, Hawaii, Caribbean and Brazil.  France isn't a bad place to visit too. When I read through your profile I was really amazed and motivated to send you an email and show my interest. I would want to continue with our friendship and see where it goes.
The kind of woman I desire is someone who is ready to love again, someone who is caring, loving, honest, affectionate and understanding. I want someone who will be ready to discuss issues with me, always ready to tell me her pain so I can ease her off, someone to share the good times and the bad times with. I am a romantic guy who feels that kissing, cuddling and romantic words are really important in a relationship. Communication is an important part of a relationship and I believe if we can stablize our mode of communication things will work out as planned for us. I have a great sense of humor, I always want to put a smile on my lady's face and However I also believe that "Wher there is a will there is a way" My desires is to find my Soul mate $ and Dream Mate, Lover, and Life Companion, who is caring, matured minded, Straight forward, honest and ready to be a good listener and a doer. A lady to confined in and share aims together. less I forget this, You are an absolute beauty from above and I admire your acceptance to further correspondence with me. Now it's your turn to tell  me about more about yourself, your likes and dislikes, desires and wishes in a relationship.
I hope this gives you a clue about about me and I would be glad if you can tell me more about yourself and probably attach more photos of yourself to your message. Have included my picutes to this message and hope you like them.
Hope to hear from you soon.
Be good and be safe.
Bryan
Ps: I have deactivated my profile on the site because i was getting random messages from there and i don't want to get hit.

Okay!  Is he who he claims? Is he American? Are those photos of the person who wrote this letter? Is he a scammer and if you think so, why?