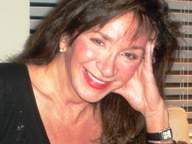 reality…Whichever it is we are being played for fools. By polls, which are being used to 'try' and 'sway' people to vote for who and what 'they' deem are the popular and right choices… whether they are, or not. The polls that we hear about almost everyday are used as a tool to sway and influence the populous…

We are being played for fools…by the media… all they do is present agenda-filled propaganda. It's all orchestrated… 'they' are trying to 'create' our reality.. they are trying to create what you think… who you vote for, how you live, what you buy and what you do in every moment.
It's all Leviathan spin and lies… In the last days, Leviathan will rise up from the ocean to create a fog, an illusion, a confusion, where no one will be able to discern what is true and what is not….
I have written about this many times before and will continue to do so…
Because the fog is getting thicker by the day. 'They' think that if they say it, repeat it, then say it again, that 'it', their agenda, will be believed. If you repeat a lie often enough, it will eventually be believed… all cons know this trick…

The devil is the master of illusion…it comes like a thief in the night..
Evil's goal is to corrupt and to lead astray because its agenda is only that… Its agenda is to corrupt the good, the whole, the blessed… and in order, to do this, it first needs to confuse because in that confusion… many can and will be taken advantage of and led astray…
A man with an evil-agenda walks into a park with a cute puppy. He approaches an innocent little girl who is playing and asks. "Do you want to pet my puppy?" In her innocence and compassion, she is attracted to the puppy. She only sees through the eyes of her innocence, she can't see the man's agenda hidden behind his use of the puppy… the puppy creates the agenda confusion. So, she pets the puppy.
The man begins to walk away as he engages her in banter about the puppy. Then before the little girl realizes it, she is far from the park, far from her safe world and all that she knows. The man grabs her and throws her into the back of his 'perfectly placed' car. She has been led off her path and captured by evil under the illusion of good. And off evil drives on its way to the reality of 'her hell' and its success.
What appears like a nice man with cute puppy is really, torture, rape and death… the disastrous destruction of harm and evil…
In this simple scenario is clearly how evil always works… it may create the illusion of good, cute, entertaining, caring, an offering of something as a whore to its mark… as it pulls on desires and emotions then leads away from the safe path of goodness, until it can grab and you find yourself captured in the reality of its spell, then before you know it, you, or your soul are diminished, or even destroyed.
This is what is happening continually in almost every minute in today's world…by the corrupted media, by cons, by marketeers, by fake polls, etc. they try to appear  'good',  and truth when in reality, they are total and pure lies, manipulation, con and evil.