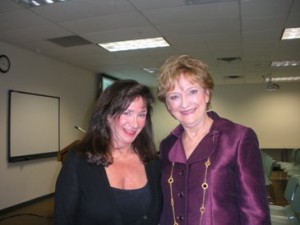 I was inspired and informed to hear Cathie Adams, the 2009/2010 Texas Republican Party Chairman, one of the top Republican influential people of Texas, and now, the International Issues Chairman with the Eagle Forum speak at the Frisco Tea Party on Agenda21… 
Cathie has been attending UN meetings since 1995.
Which began at the 1972 Earth Summit, where it was decided, that a tree has the same rights as
a
human being.

The UN met again in Rio, led by Maurice Strong (Capitalism is good for him, but he promotes Cap and Trade, Socialism and Eugenics for the masses. He is a Marxist.), then again in Rio in 1992.  Cathie was at the meeting in Johannesburg, South Africa in 2002. It will be held again in 2012, in Rio, 'Rio + 20', with the aim of producing a legally binding document. The UN has three branches of government, now it only needs a funding stream and all the pieces will fit together.
This funding is planned to come from Global Taxation… as laid out by the EPA… the 'Green Agenda'. Soros is already backing the taxing of International Air Travel and is working on taxing all International shipping.
Their Religion is 'Earth Worship' …  Liberate the Soil – Un-dam the Rivers – Free the People – Unplug the Empire… 


Gorbachev stated that it would be 'global warming', the 'EPA', that would lead to the 'New World Government'.
When in, actuality,many scientists state that global warming is inconclusive.

But if you say a lie often enough 'most' people will believe it. "It's a web of lies." (this is what Clinton calls it) to promote their agenda… Agenda 21…
This 'Green Agenda' is just that, an 'agenda' to control everyone and everything in the world. Their agenda is to control all land, all resources and what humans can and can't do. As you all know, Al Gore is leading the way…as he conveniently is set up to benefit financially…an inconvenient truth about 'his greed'….
The UN is making 'rules' that we cannot get out of, as there is no voting… no argument or debate… It is all decided and spread by grants. They are going for government control of all land. You can own it, but the government tells you what to do with it.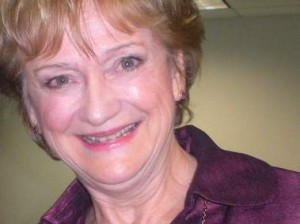 Agenda 21 is a two-decade old, grand plan for global 'Sustainable Development,' brought to you from the United Nations. George H.W. Bush (and 177 other world leaders) agreed to it back in 1992, and in 1995, Bill Clinton signed Executive Order #12858, creating a Presidential Council on 'Sustainable Development.' This effectively pushed the UN plan into America's large, churning government machine without the need for any review or discussion by Congress or the American people.
'Sustainable Development' sounds like a nice idea, right? Until you scratch the surface and find that 'Agenda 21' and 'Sustainable Development' are really cloaked plans to impose the tenets of Social Justice/Socialism on the world.
At risk from Agenda 21; Private Property ownership, Single-Family homes, Private car ownership and individual travel choices,  and Privately owned farms. Freedom of choice is at risk in just about everything…
The Agenda 21 plan openly targets private property. For over thirty-five years the UN has made their stance very clear on the issue of individuals owning land; Land… cannot be treated as an ordinary asset, controlled by individuals and subject to the pressures and inefficiencies of the market. Private land ownership is also a principal instrument of accumulation and concentration of wealth, and therefore, contributes to 'social injustice'; if unchecked, it may become a major obstacle in the planning and implementation of development schemes. The provision of decent dwellings and healthy conditions for the people can only be achieved, if land is used in the interest of society as a whole. But who decides who has what?… And it's interesting that Soros, Clinton, Gore, Oprah, Strong, Rockerfeller, Rothchilds, Kennedys, etc, all own huge estates, even more than one, and travel in private aircraft.
They want to shred the Constitution and create new 'rules'…. and these new rules create an 'elite class' and a 'slave class', doing completely away with the middle class…
(Obama continually ignores even laughs at the Constitution)
They want to totally do away with Suburbia and have all 'workers' (the masses) living in high rises. So, that there is open land for the 'elite' to enjoy, while they protect all animals and other species. 'They' are about themselves, the earth and no one else matters.
Source: United Nations Conference on Human Settlements (Habitat I),Vancouver, BC, May 31 – June 11, 1976. Preamble to Agenda Item 10 of the Conference Report.
There are more very good reasons to be wary of Agenda 21 and the International Council of Local Environmental Initiatives (ICLEI) that supports it.
In 1997, George Soros's Open Society gave ICLEI a $2,147,415 grant to support its Local Agenda 21 Project. We all know by now that Obama is the puppet of Soros.
America's appreciation of freedom and self-determination is one that needs no explanation and is seen as a problem by the UN. So, Obama was brought in to nail the coffin shut on America's free enterprize system under the guise of 'change'.
This type of global plan could not be implemented without a large and well-funded group pushing through its priorities. For that, Agenda 21 has the International Council of Local Environmental Initiatives (ICLEI). And ICLEI is deeply entrenched in America.

Over six hundred cities, towns and counties in America are members of ICLEI? They enter communities with 'green ideas' and grants for innocent things like bike paths and green zones which sound good, until it's realized that they are under UN regulations.
This agenda is spread by Federal grants. Do you support your local government agreeing to rules and regulations set up by a UN-based organization that wants private property transferred to government control? If you would like to see if your community is a member of ICLEI, you can visit their website.
In this, the government decides which companies will receive tax breaks and are allowed to stay in business.  In light of this realization, the cozy relationship between the current administration and GE (a company that paid no tax in 2010) should raise eyebrows. As should the relationship of  Soros, Buffet, Gates, Oprah, the MSM and many others that stand to benefit and rule over the masses.
The seeds for Agenda 21 were planted back in 1987 when the writings of Gro Harlem Brundtland (a woman who was first Vice-President of the Socialist International) caught the eye of the UN. Dr. Brundtland wrote a report for the UN called, 'Our Common Future' eventually got into the business of environmentalism as a tool to control all the people of the world and establish a global government. For a better understanding of Agenda 21 and ICLEI … The American Policy Center offers a one-page primer on Agenda 21.
Obama signed on, 6-9-2011, an executive order, EO #13575, that gives the government the rights to take over all land. 
So, if you look at what 'they' did with the housing industry … it will make more sense as to 'their agenda'. Obama is trying to do away with real-estate deductions and tax further personal real-state sales. This is hidden in ObamaCare.
The 'so-called' Smart meteors are used to further manage, report and limit electrical usage.
Obama is investing tax payer's money into companies that promote the 'Green Scam.' Why should he care if the money is lost? He wants America on its knees.
Everything that is being done is to further the implementation of Agenda 21. To put everything under the control of the UN, Agenda 21…and to create a NWO… for the elite to utilize the earth and all resources as they see fit and to have everyone else as slaves to their wishes. It is clear that America needs to withdraw from the UN as it is doing nothing, but to enslave us to it.

The questions to be asked of the next President are: their stance on global warming, the EPA, Agenda 21 and if they think it is in America's best interest to withdraw from the UN.
Cathie Adams, International  Issues Chairman…Leading the Pro-Family Movement Since 1972 … www.EagleForum.org