You know when you need something to just make you feel all cozy inside?
One of my fav combos is Campbells' tomato soup
topped with grated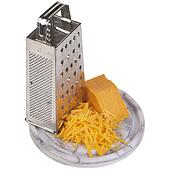 cheddar cheese and broken up potato chips.
Eating this combo makes me feel all cozy and filled-up with the essence of me, as a child, in my parent's home, where everything is safe and taken care of and will always be okay.

Sometimes, we all need to feel comforted…
They may be plain, simple, or ordinary, but what foods comfort your spirit and cozy you up inside?